How to Install Hotspot Shield
Learn how to install Hotspot Shield.

Date: 2014-10-08 23:18:17
By: James Fleckenstein
Rocky Bytes Score

Great!
In order to follow this guide you will need to download Hotspot Shield. Please click the green button below.
Welcome to the installation guide for Hotspot Shield, which will teach you how to install and first use the application. Make sure you have downloaded Hotspot Shield by clicking the download link above. Once you have gone through our secure launcher and arrived at the Hotspot Shield set-up, you are ready to proceed to the first step.
First, you will notice how you are prompted right away to install the application. Click on install to install Hotspot Shield: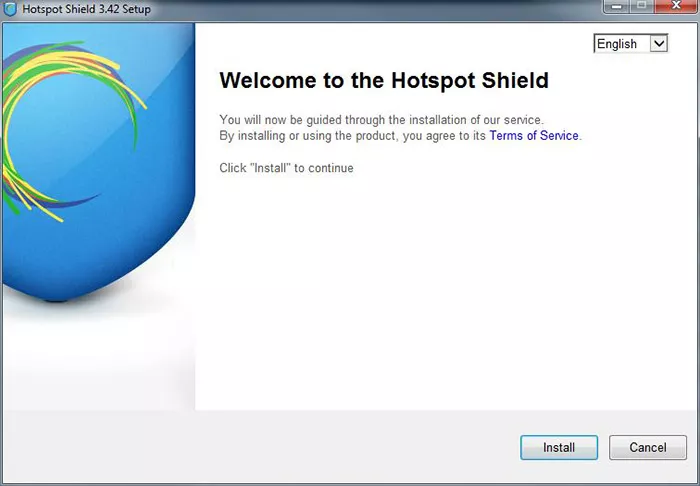 After you have done that, just allow Hotspot Shield to install and ready itself for it's first launch: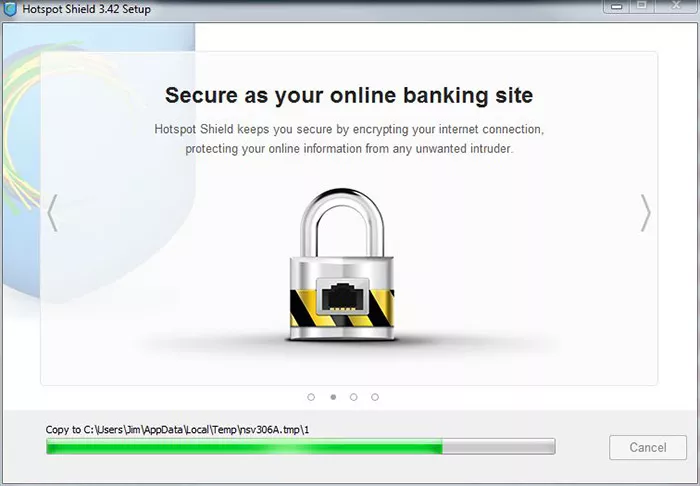 Once it is finished installing, you can go straight into the application by choosing to launch it directly from the installation window. In this tutorial, we are going to launch it so we can get the program running for the first time. So make sure "Launch Hotspot Shield when finished" is checked, and click "Finish":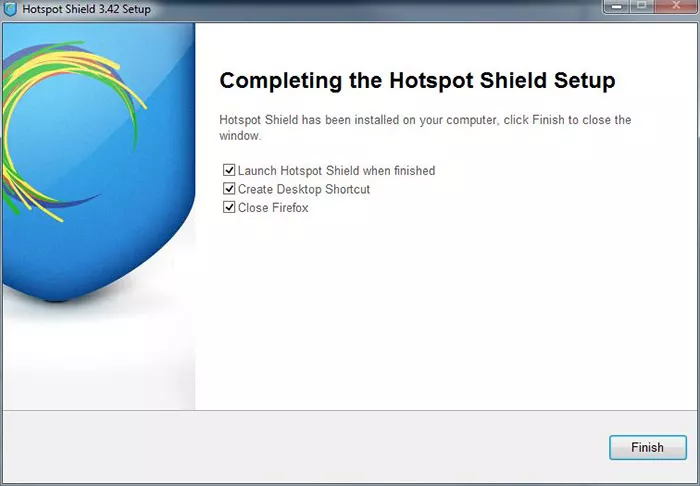 When you do this, nothing will pop up initially, but Hotspot Shield is running and can be found in your taskbar by your clock. The icon should look like this:

. Click on it to open the connection dialog window. When you do, you should see this window down by your clock: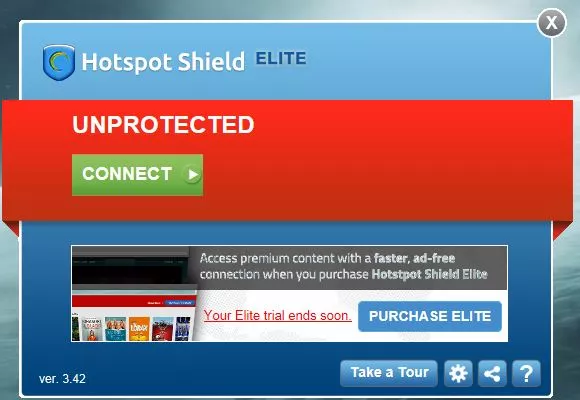 We are going to connect to the Hotspot Shield secure network so we can secure our connection. To do this, click on the green connect button. Once you have done that, Hotspot Shield will search for the best connection for you and connect you to their secure network: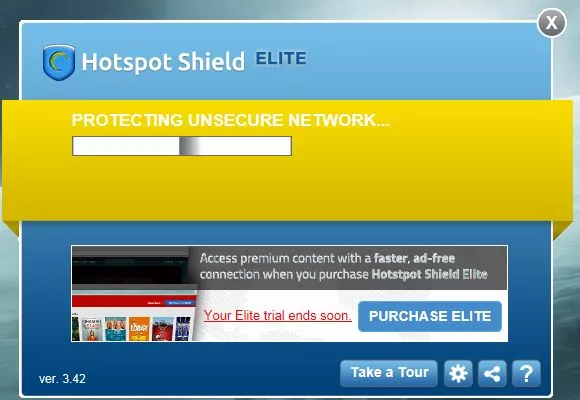 After you have done that, Hotspot Shield should connect to it's secure network and you should be good to go for your first launch. Once you have connected, your connection will be secure and the dialog window will give you information on how much data has been secured and where you are connecting to: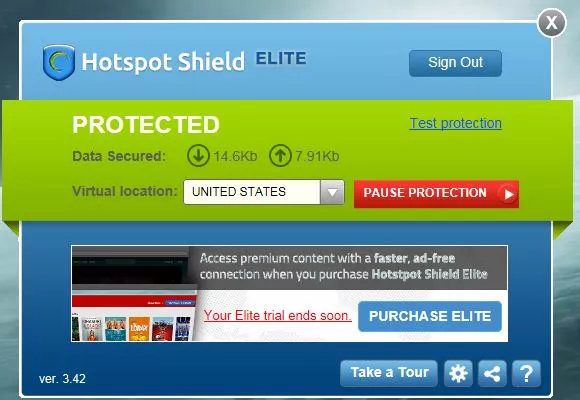 There you have it. Hotspot Shield is installed and you are now connected to their secure network, which secures your Internet connection.

Learn how to use Hotspot Shield.
This tutorial will show you how to do the basics with Hotspot Shield. It is important that you already have Hotspot Shield installed in order to use this tutorial. If you don't have it installed, please refer ...