Hotspot Shield vs Psiphon: Best online censorship circumvention tool

Date: 2014-11-06 07:02:16
By: Kevin Kutlesa

In past articles, we've covered several online censorship circumvention tools, especially Hotspot Shield and Psiphon. Now it's time to compare these two in this Hotspot Shield vs Psiphon article and see which one comes out on top as we did in Psiphon vs Ultrasurf article.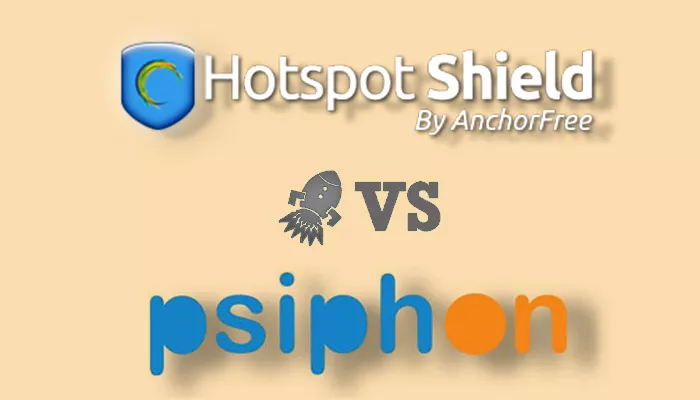 Both Hotspot Shield and Psiphon allow you to connect to the internet through a Virtual Private Network, allowing you to masquerade your identity and the region you're in. Once connected, you can launch your favourite browsers and they'll use the IP given to you by the VPN. Aside from their main target, people under heavy censorship, living under regimes that violate their rights to freedom of speech and executing harsh reprisals on those who do not share their ideals, others can use these tools to get around stored with different pricing depending on regions.
Connections through Hotspot Shield are sluggish, as the VPN consumes plenty of the bandwidth. Depending on what you need it for, the slow connection might just be a small price to pay or it might be the deal breaker. In addition to this, it's not a fully free application, offering a trial version and a paid one. Both work identical to one another, but the free version is mired with Ads. Again, depending on your point of view, this might not be much or it can be an annoyance you simply won't tolerate.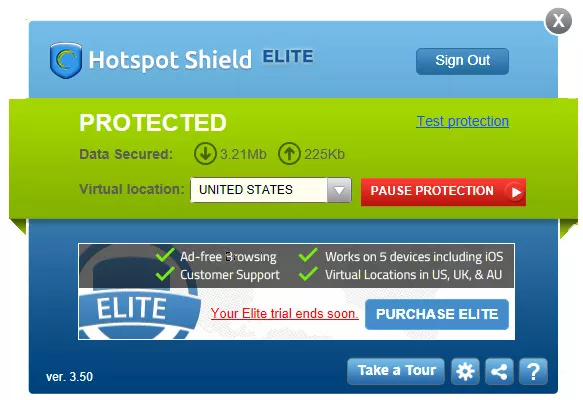 Psiphon, while having a VPN mode isn't limited to it like Hotspot Shield is. In addition to said mode of connection, you can also connect through SSL and HTTPs to the internet. The VPN mode serves to hide your identity, while the others just protects your online privacy. It's more versatile and while the VPN mode suffers from lag much like with the other application, the additional modes do not, meaning you can safely surf the web without losing speed.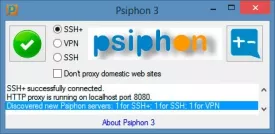 Psiphon isn't an installed application but a simple executable. If the worst happens, you can just delete it and there will be no registry trace of the application on your system because is portable. Hotspot Shield on the other hand requires you to install it, and like any such application, it will leave fingerprints in the operating system's registry.
In terms of support for your application, Hotspot Shield counts with a team of developers and support specialists constantly monitoring the application and support tickets to offer their users (especially the paying ones) the best support possible. Psiphon was, originally, under the support of the Citizen Lab, part of the University of Toronto but Psiphon Inc. owns it since 2008, released as open-source software and Psiphon Inc's team has proven itself very good at responding to users.
With the previous points of Hotspot Shield vs Psiphon, we can safely tell you we recommend Psiphon over Hotspot Shield. It's lightweight, doesn't install and offers many more options than its competitor does.
Which is superior for you: Hotspot Shield or Psiphon? Hit us in the comments with your opinions.