How to Play Kerbal Space Program
Learn how to play Kerbal Space Program in just a few simple steps!

Date: 2015-07-01 00:38:45
By: James Fleckenstein
Rocky Bytes Score

Great!
In order to follow this guide you will need to download Kerbal Space Program. Please click the green button below.
How to Play Kerbal Space Program Step by Step Guide
This guide will help you learn how to play Kerbal Space Program in just a few simple steps. Before you continue with this tutorial, please make sure that you already have the game downloaded and on your system ready to go so you can follow this tutorial on how to play the game. Once you have done that and you are ready to go, make sure you open the game for the first time and then continue reading this article.
First, you will find yourself at a space base. At this base is where you will be working on your space craft to get them to launch into space. This is just the first base of several bases that you will be working at, and the game gets increasingly difficult at each base you will be creating at. This first base is pretty basic, and is pretty much there to help you get the hang of the game: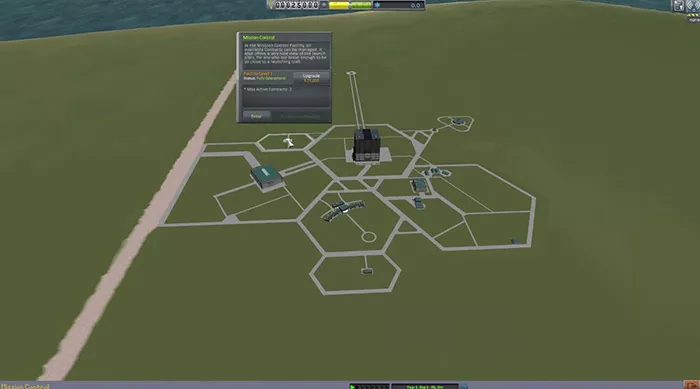 Kerbal Space Program is pretty simple to get the hang of playing. Though, getting your rockets to actually fly is really where it gets difficult. You need to get the hang of getting the hang of using thrusters, engines, and putting wings on your space craft so the rockets and space planes can get into space without issue. Your creation needs to be able to fly. That is basically what you need to get the hang of.
Kerbal Space Program Controls
To put it simple, and to start off simple, I simply took a piece of a rocket, put thrusters on it, wings, and an engine, and it was able to get off the ground pretty easily. But, to complete the missions you will be given specific tasks that you will be required to put on the space craft you are building. Initially, you are just to build a rocket that gets off the ground to a certain altitude. The controls to do this are pretty simple - you navigate through the menus with your keyboard and mouse. All of the controls are shown to you in the game and are basically there just as shortcuts to get in and out of the menus faster. So, basically, it is just about navigating through the menus and getting used to knowing what is where: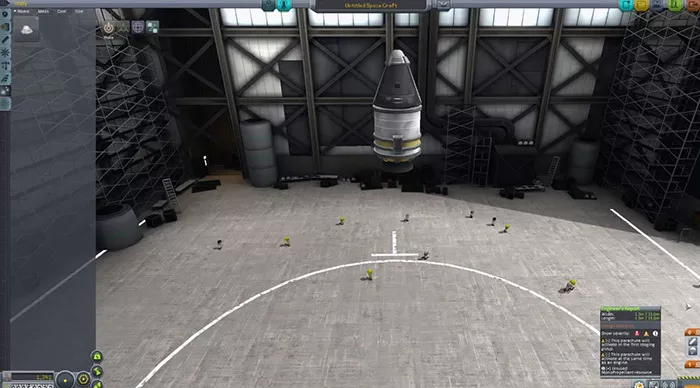 As you continue with the game, you will work down a technology tree and gain more and more abilities as you play the game. With each step, you will gain more and more technology that you will be able to put on your space craft. You will gain more and more technology as you play the game and complete each mission: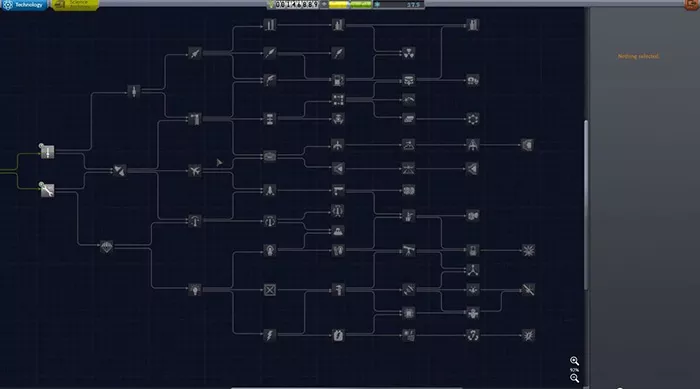 Once you feel you are done with your space craft, you are able to launch it into space and see how far you can go with it. Sometimes, you will be able to only get to a certain altitude, and with my rocket that was all I was able to do, but that was all I had to do to complete the initial mission, and that is all you will have to do, too. This was just to get you used to playing the game and navigating through the menus, while adding more and more technology to your inventory: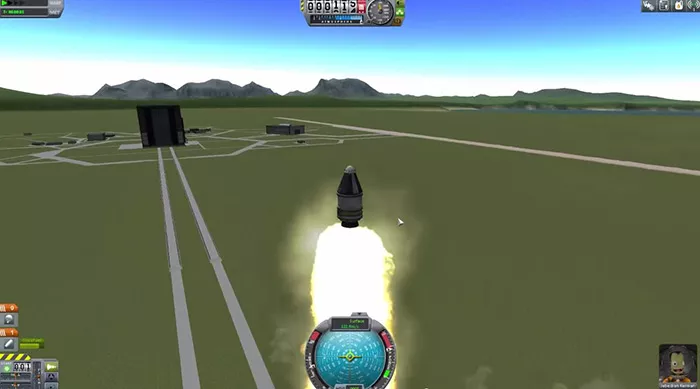 Kerbal Space Program tutorial and gameplay
Learn how to build a rocket and launch it with this great gameplay we've created on Rocky Bytes!
That is basically it! You should now be able to create your first rocket, get it off the ground, and complete your first mission in the game. Kerbal Space Program gets a lot more difficult with each mission, so be sure to pay attention to all of the new ways you can create your space craft and think outside the box when it comes to your creations, and most of all, have fun!