How to Play Muddy Heights
A quick guide to how to play Muddy Heights

Date: 2016-01-05 08:55:48
By: Adam Singleton
Rocky Bytes Score

Good!
In order to follow this guide you will need to download Muddy Heights. Please click the green button below.
In this how to play guide today we are showing you how to play Muddy heights, the game where you poop on people to earn points.
The more people and traffic you can hit with one poop the more points you will make, when you start the game you have no money but as you earn points you will also make money which can be spent on buying food and drink which depending on what it is will have different effects on your poop and will make it easier to hit more targets with one poop.
How to play Muddy Heights: Game play and controls
The first thing you will need to do is use space bar to go ahead and poop, you must try to hit the bar near the top to get a better and bigger poop that you can hit more people with and therefore get a higher score.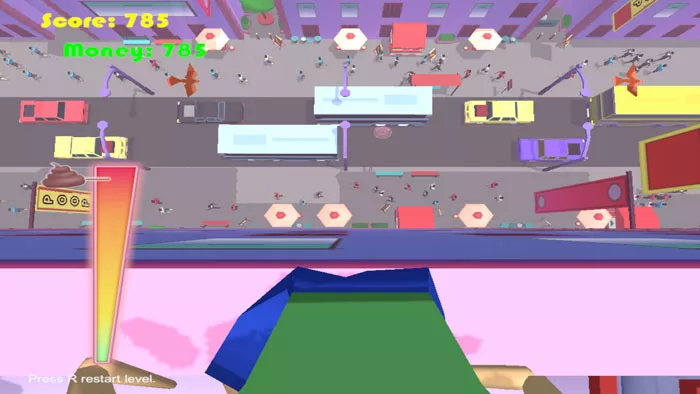 Once you have launched your poop you use the W, S, A and D keys to move it forwards, backwards, left and right respectively, as it falls you need to move it to try and hit the best things, people will score you higher points than hitting traffic but both will obtain points for you and money that can be spent on food and drink items.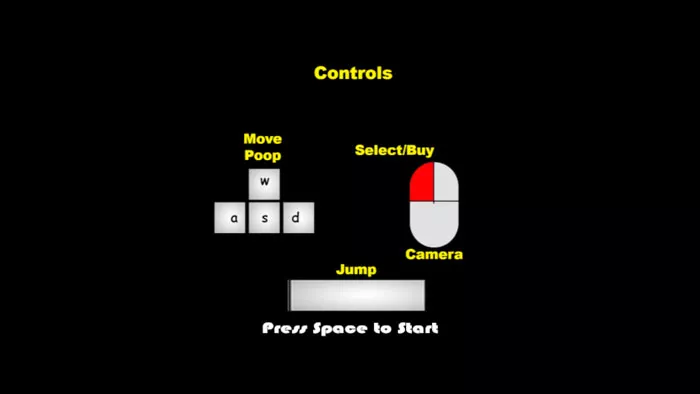 How to play Muddy Heights: Tips
After your first poop you will have enough money to buy an item, you can decide whether to spend it straight away or save more money to buy multiple items and combine them to make the ultimate poop!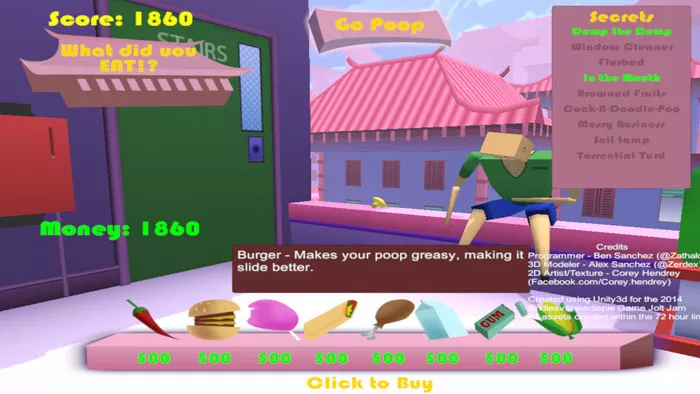 When your poop is falling always try and aim it for the biggest group of pedestrians to try and get the highest score possible, use different combinations of food and drink items to modify your poop and get a higher score.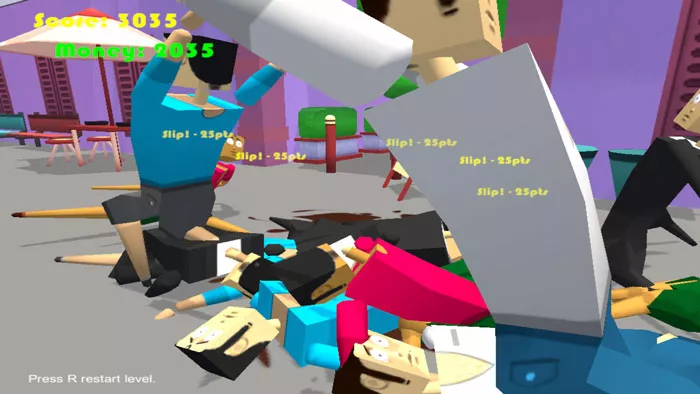 How to play Muddy Heights: Summary
Muddy Heights is a simple but fun and addictive game once you get past the weird premise of game there is a lot of fun to be had. We hope you find this guide useful and have fun playing Muddy Heights.

The best games on RockyBytes in my opinion whilst there is always the obvious choices such as our most popular games Yandere Simulator and Undertale there are so many hidden gems on RockyBytes that I would like to share with you some of my favorite lesser known games which may have slipped past you and ...