Cross Platform Alternatives to Cheat Engine

Date: 2014-04-23 09:06:58
By: Kevin Kutlesa

Cheat Engine is a tool that allows users, among other things, to scan and modify a game's code/memory in order to do a things such as lower the difficulty, see through walls, enable invulnerability or enable any other cheat, and despite the variety of alternatives, it still remains the tool of choice of the game cheating community for its stability, wide range of uses, great availability of tutorials and of course the very active community, not to mention the fact you can download and use Cheat Engine for free. You can find a Cheat Engine download in Rocky Bytes.
While Cheat Engine is the preferred option of its community for PC users, its creators have made it abundantly clear there will never be a non-Windows implementation ("As soon as flying pigs have landed on the frozen plains of hell" are their actual words). But, the game training/cheating and software development communities are very inventive and have never been good at taking no for an answers, resulting in the creation of GameConqueror, The Cheat, Cheat Engine for Mac and Bit Slicer.
Game Conqueror strives to be the Linux version of Cheat Engine, its purpose to offer look and feel and functionality similar to its Windows counterpart. Game Conqueror uses scanmem as its backend, a Linux utility for locating and modifying variables on running processes, useful not only for game cheating but also highly sought after for analysis and modification of hostile processes.
While Game Conqueror seems like viable alternative to Cheat Engine on Linux, it hasn't been updated for a few years, and left at its latest build, a beta version 0.13, and since then seemingly discontinued, meaning there is no support should any issue arise.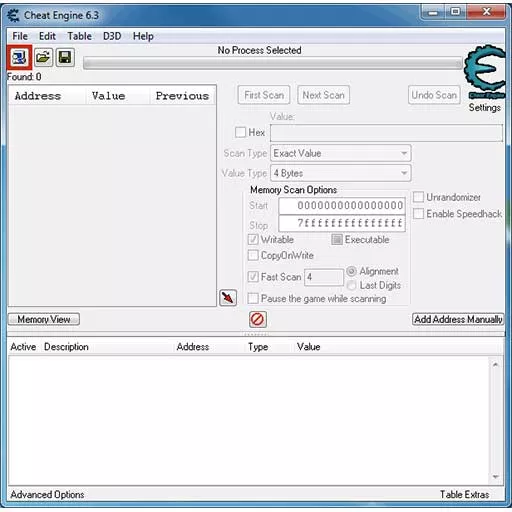 The Cheat is one of the Cheat Engine alternatives on Mac. Developed by Charles McGarvey, it saw its last release, version 1.2.5, in 2010. Since then, McGarvey's site, Broken Zipper, has all but disappeared and work on The Cheat has stopped, though it still runs on current OS X versions. The downside however is its difficulty of use and learning, especially for those without coding experience.
Cheat Engine for Mac is the unofficial port of its Windows parent, meant to bring the same experience as the original Cheat Engine. In development since 2011, it saw its last release during April 2013, and like the previous alternatives, it's seemingly abandoned. Furthermore, it lacks support for current OSX versions, making this the least viable of Cheat Engine alternatives, despite it being the closest in both interface and functionality to the original engine on Windows.
Lastly, there's Bit Slicer, another game trainer/cheater for Mac. According to its description, it allows you to search and modify "values such as your score, lives, ammunition, and much more". While it doesn't have the level of complexity and usefulness provided by Cheat Engine, providing Memory Scanner, Viewer and Debugger options, the project is still in development and unlike the other cross-platform options listed above, it features a steady stream of updates, the last of which was in early 2014.
While there are many alternatives on Windows, though none of them as powerful or versatile, it's painfully obvious that there are very limited choices for Linux and Mac users, though the latter have more options available, of which Bit Slicer seems the better one. Despite its limited functionality at this time, it's an active project, which at least offers some measure of hope to the community of Bit Slicer becoming Cheat Engine's equal.
For the original, you can find a Cheat Engine 6.3 download on Rocky Bytes.