Tutorial: How to Make Cars in Gmod (Garry's Mod)

Date: 2015-07-28 08:47:37
By: Kevin Kutlesa

In the past, we've covered a lot of stuff relating to Garry's Mod, but we've never really gone into the crafting aspect of the game. We've shown you what you can play, but we haven't told you how to build your own stuff. This little guide is all about making cars! If this is your first time reading about the game, you can find the GMod Free Download on Rocky Bytes.
How to build a Gmod Car
1. The Basics - Creating a Bathtub Car
This is a quick and dirty Garry's Mod car that you can pull off in a few simple steps. The only downside to this one is that you can only move forward and back and you don't have steering. But if what you want is to experiment with friction, torque and just the acceleration physic, or if you're starting on cars and have no clue where to start, then this is the car you need to build!
a) Spawn a tub.
b) Use the physics gun to lift it and then right click to freeze it in midair.
c) Spawn the Wheel gun and 'fire' four sets of wheels, 2 for each side onto the tub. Set their forward and backward movement to a couple of keys on your keyboard. Set the torque to a value around 4000 and friction to 0 for starters, though you should tweak it until it feels right to you.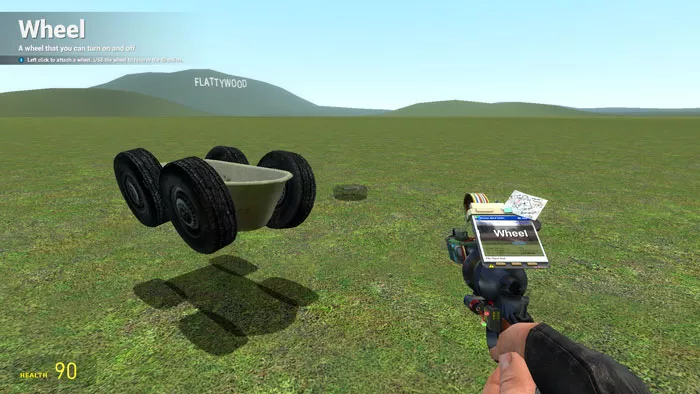 d) Test your wheels. Press the buttons you mapped on the previous step and check if they're moving in unison and in the same direction. If they aren't then go into their specific settings and make them the same. You might need to respawn wheels or change their facing to achieve this.
e) When they work, set no-collide to on.
f) Finally, lower the tub on wheels and test it out!
g) As a final experiment, add thrusters to your tub for maximum performance (and build a cool ramp to jump off, of course!)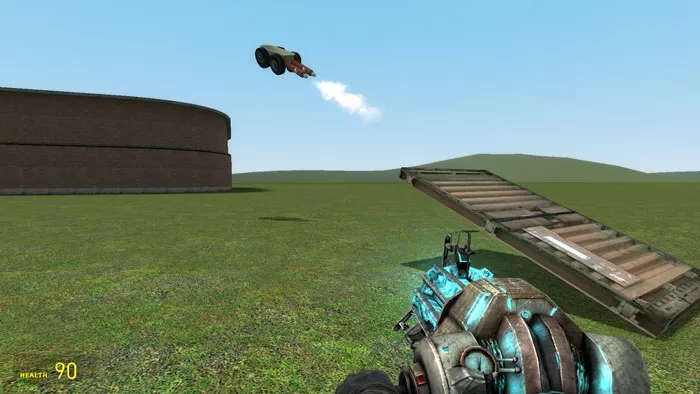 2. How to create a RC Gmod Car:
Who doesn't have memories of playing with remote controlled cars? Have you tried creating a Garry's Mod car that works with remote controls? If not, let's do it!
a) Create the Gmod car:
1) Spawn a box (or the tub from the previous guide) and put wheels on it. Remember the settings for the wheels to make them work properly. Set movement to forward 8, reverse 2.
2) Set thrusters on the car, but not on the back of the car for more speed. Instead but them on the front-right and left of the vehicle.
- Set the right one's key-binding to "Push 4, Pull 6."
- Set the left one to the opposite of the previous one: "Push 6, Pull 4."
- Test them out, you should be able to change direction left and right now.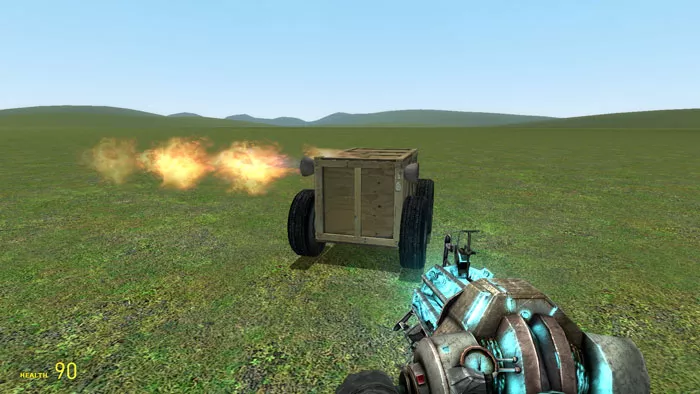 b) Download RT Camera mod:
http://steamcommunity.com/sharedfiles/filedetails/?id=106944414&searchtext=rt+camera
c) Weld the RT camera to the front of the car, so it becomes the main viewport for it. Remember that where offline or on, you can only ever have one RT camera at a time.
- Spawn a desk and place a plasma monitor on it. This'll be the viewport through which you can control the car remotely.
- Magnetize it to make it unbreakable.
So that's our guide to How to make a Garry's Mod Car. If you follow it, you'll soon be cruising in style and flair! Go out and enjoy it now, but don't forget to come back here for more on GMod and other games!
YOU MAY ALSO LIKE:
Check out this Video if you want to learn How to make a plan on Gmod!
Gmod Resources Guide
Garry's Mod best addons
Garry's Mod Gamemodes
How to make a Gmod Server