Delinquents in Yandere Simulator

Date: 2016-03-03 05:47:46
By: Adam Singleton

With yesterday's latest build of Yandere Simulator, Yandere Dev has introduced some new characters and these are the delinquents something that has not been seen within the world of Yandere before some characters that have a rebellious and courageous streak.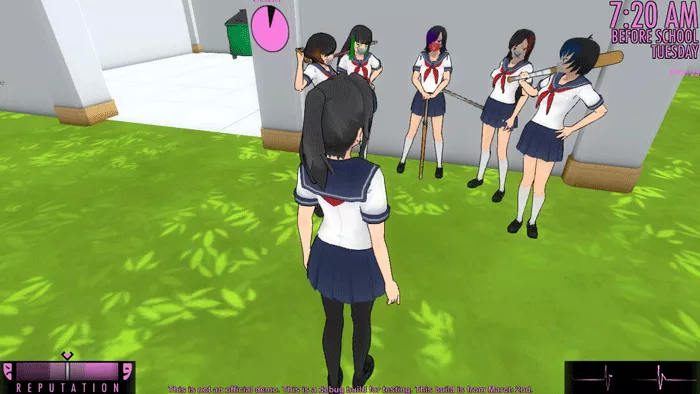 These guys are up for a fight so you will need to take extra care when near them, if you walk by them carrying a weapon they will fight you and the most likely outcome will be that our dear Yandere will be put in to a coma and this will lead to a game over however if you should lower your weapon they delinquents will do so also.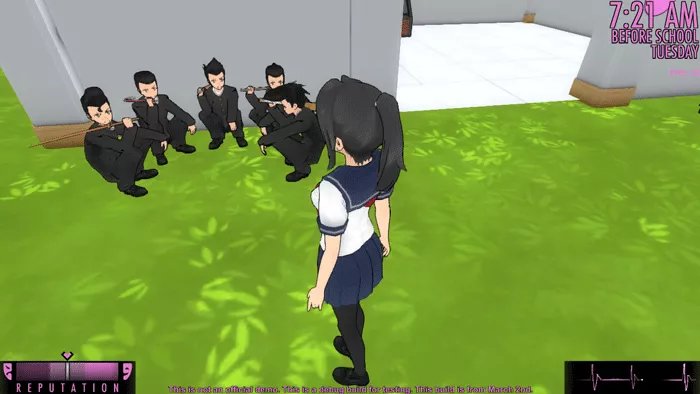 This is the first appearance of the Delinquents in Yandere and according to Yandere Dev's blog he is still working on them but it looks like they make disposing of the corpses of Yandere Chan's victims more difficult because should the see you dragging or carrying a corpse to the incinerator (which has now been changed position in this latest build) which the delinquents will often be positioned by they will look for a fight as they will see Yandere as a threat.
It has not yet been implemeted but word has it that when the leader of the delinquents is added to the game she will be the strongest character and therefore a huge adversary to Yandere.
Although still in early development the game seems to be taking shape and some great new features are being implemented with each build.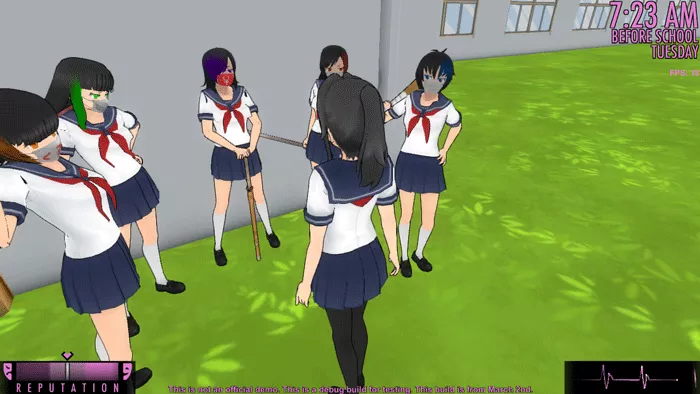 You can keep up to date with all the latest game builds for Yandere here and we also provide the downloads for each build (normally every two weeks) and keep informed on all the latest Yandere Simulator news by following us on Facebook and Twitter.