The Gaming Club in Yandere Simulator

Date: 2016-04-27 04:14:08
By: Adam Singleton

Over the last few months clubs were a welcome addition to Yandere Simulator you were able to join the gardening club, martial arts club, the occult club or the cooking club to name a few, there were also some clubs that were in the game but not available for the player to join such as the gaming club, this was due to Yandere Dev not knowing how being a member of that club could benefit the players as membership to the clubs each come with their own advantage if you are a part of them such as unlocking a special item or increasing certain abilities.
However now you are able to join the gaming club which will then give you access to the computers in the computer lab where you can play a variety of games, depending on the games you will receive a temporary boost to your stats that lasts just until the end of the day, you are able to play educational games where you can choose whether to increase your biology, chemistry or psychology stat, a fighting game which will increase your strength, a dating game which will make you more seductive, a horror game which will increase your numbness meaning you lose less sanity when performing horrific acts, a role playing game will help you to gain more reputation points during positive social interactions and less reputation points during negative social interactions, a stealth game will mean it takes longer for people to notice you when carrying out bad acts, playing a racing game will mean you are able to run a bit faster and finally the last computer of the row computers in the lab gives you a secret advantage that you will only be able to find out what it is by playing and discovering for yourselves!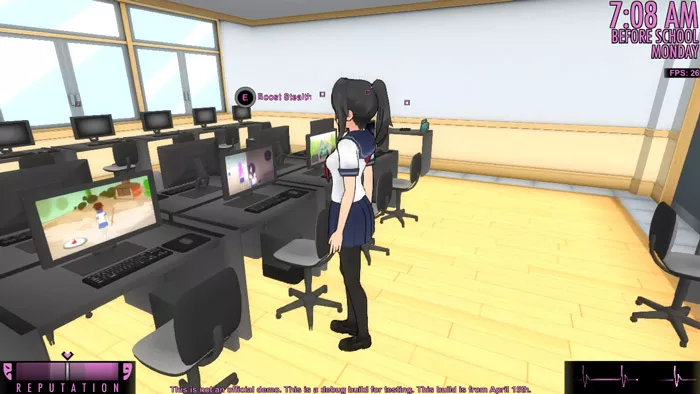 Remember that you can only be a member of one club at a time and each of them has its own advantages however the gaming club is a little different to the others as there is a variety of stats you are able to increase albeit temporarily and not as high as focusing on one stat as if you were a member of a more specialized club.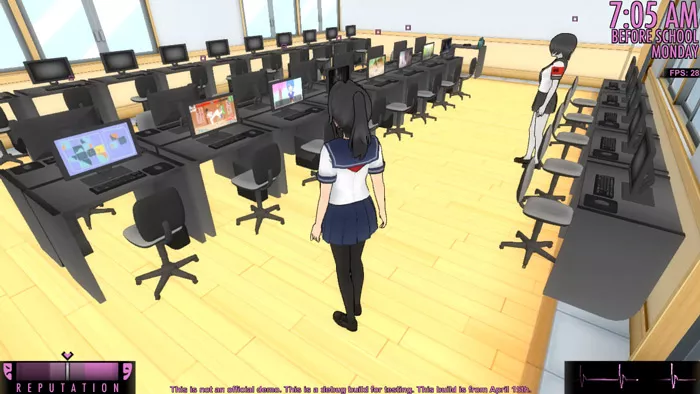 Sadly you are not able to play the games within the game like you can do with Yandere's console at home but this is a great option if you are not sure which club to join as it provides with the choices of increasing different stats from a variety of them.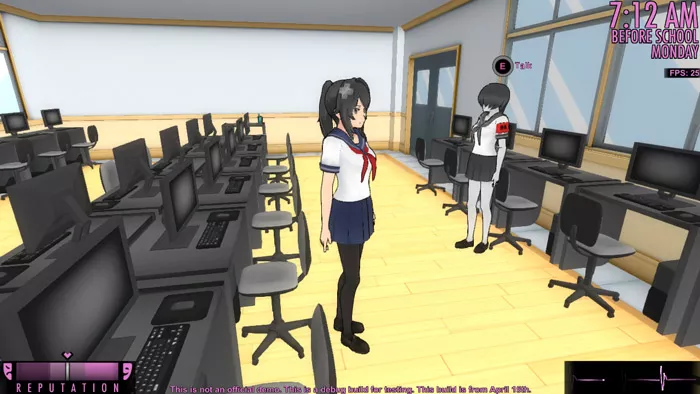 It's exciting to see how the game is developing and progressing and we can only look forward to how great it will be when it is finally completed, in the meantime follow us here for all the latest information on Yandere Simulator.