Where's the latest Yandere Simulator build?

Date: 2016-05-16 09:50:19
By: Adam Singleton

Normally around this time in the month you would be expecting a new build of Yandere Simulator however according to Yandere Dev's website it has been delayed due to some very exciting new additions to the game, although the we are still in the dark as to what these will be so it's time to speculate a little, first let's go over what we do know, there is a new student being introduced to Yandere Simulator so far there is only one picture of her and she is facing away from the screen so all we know is that she has tan skin and blonde hair so rather exotic looking compared to the regular female students could it be an exchange student? Could this finally be one of the rivals that are to be implemented in to the game? If so then this is very exciting times because we may actually be able to win the game! Apparently the captain of the swim team has tanned skin and is penciled in to be one of the rivals so could this be her?
Also another picture we have seen is of a video camera set up in Yandere's basement, what could this be for? To film torturing love rivals perhaps, or taking videos to use to blackmail other students, or perhaps something even naughtier or darker although Yandere Dev would like Yandere Simulator to be unbanned from twitch so how far he will go with this area in the next build we will have to wait and see but it should be extremely interesting,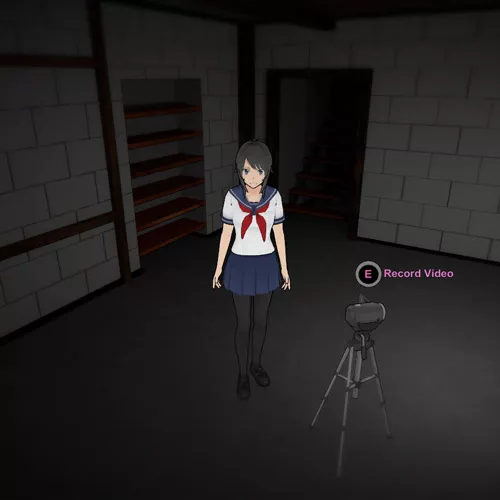 hopefully the next build will be available in the coming few days and all these questions will be answered, whatever happens these are exciting times and it looks as if Yandere Simulator is progressing nicely, one thing we can guarantee is that the next build will be available to download here from RockyBytes.