Matchmaking feature for Yandere Simulator coming soon!

Date: 2016-09-21 06:58:32
By: Adam Singleton

Matchmaking feature in Yandere Simulator!
It has been nearly three weeks since the last build of Yandere Simulator however Yandere Dev has good reason for this we are about to see a quite incredible feature added to the game and more excitingly than that this is one of the most important features of Yandere and its game play and does it mean we are near to an end and having the complete game of Yandere Simulator?
If that is the case it will be bitter sweet it will be fantastic to finally see the end product of the game but also it will be sad times no more waiting for the latest builds of the game and I guess once it's been completed we will have to start paying for the game (which after the amount of free hours of fantastic free game time Yandere dev has provided us with it's probably the least we can do!)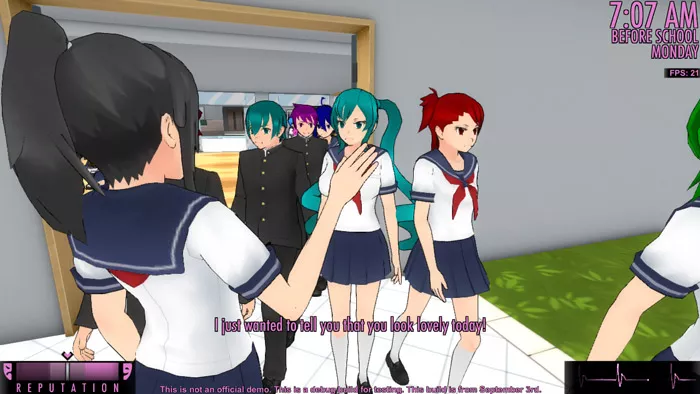 Anyway back to the matter at hand the match making feature, this means now you will be able to learn a lot more about your friends, enemies and rivals within the game so the first thing to talk about in the matchmaking feature is you can use this to learn which of the other students fancy who and let's hope for their sake it's not Senpai!! Now you can befriend other students and walk around the school with them as you walk with them they will make comments on certain things so for example if you walk past one of the clubs your friend will tell you how they feel about that club and you can file that information away on them and save it for later, more importantly if you walk past another student with your friend and your friend starts to emit hearts you know that they have a crush on that person, however they may not only crush on that one person it may be that that person just has a feature they find attractive so for example if your friend emits hearts in front of a boy with black hair and blue eyes, you can walk past another boy with black hair but different color eyes and if she still emits hearts you can assume she is attracted to black hair but if she doesn't emit hearts then you will need to take her in front of another boy with blue eyes to see if that is what she is attracted to however if she doesn't emit hearts it could be something completely different she is attracted to!
Also to be implemented is a new interaction feature although Yandere dev has been very secretive about it but it will have something to do with the matchmaking feature, and there will be new students and some appearance changes to some of the students we already know. Along with these new students there will be new tasks that you will have to complete to befriend them and then learn about their likes and dislikes.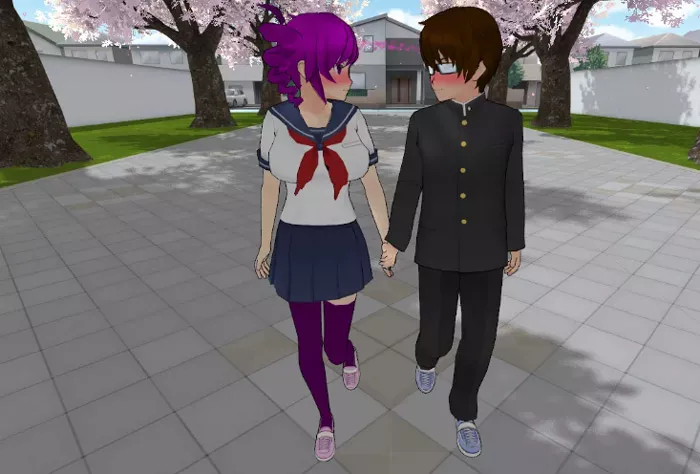 After this new build is available you can also expect to see other couples pairing off at Akademi High School, let's just hope that one of them is not Senpai!!
Follow us for this latest exciting build of Yandere Simulator as soon as it is available and next week we should have some lovely videos of these new features available also.
Follow us on Twitter here https://twitter.com/Rocky_Bytes and YouTube here: https://www.youtube.com/channel/UC3C2_NZoiGF0u6jLk4kmMGg