Why Not So Many Yandere Simulator New Builds Recently?

Date: 2018-01-11 10:12:38
By: Adam Singleton

You may have been wondering why there hasn't been the usual two week gaps between uploads of Yandere Simulator, of course our beloved Senpai Yandere Dev was very busy at the back end of November and advised there wouldn't be a new build for around a month at that point, due to the amount of work going in to the game that break actually lasted a little bit longer, we were then treated to a fantastic new build of Yandere Simulator on Christmas Eve of 2017 (which if you haven't download yet you really need to to do that now and it's available here).

Of course after that we've all enjoyed a holiday break and Happy New Year to you all but this also explains the lack of new builds from Yandere Dev.
If rumors are to be believed there is a high possibility we will have a new build of Yandere Simulator tomorrow so that's something to look forward to however if you just can't wait to get a fix of your favorite murderess Yandere Chan then why not try out some of these fan made games to keep you busy until the next bug fixing build arrives.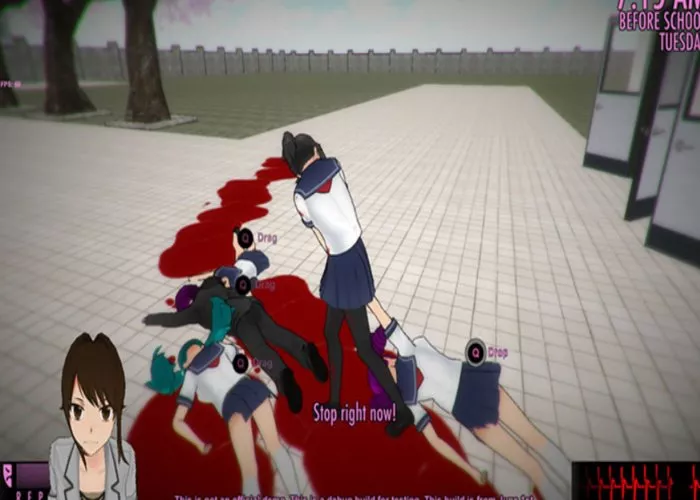 If you want a little extra but with not much filing from the developer of Yandere Simulator you can check out Kuudere Simulator from last year which is a game released for April Fools Day and although very short it's very interesting to meet a character who is sch a contrast to Yandere.
Burning Love is a visual novel that was also created by Yandere Dev and completed by artist Amanda Laws in which you may come across some of your favorite characters (or at least one anyway).
For fans of both Yandere Simulator and Undertale then we have the perfect game for you in
YandereTale if you're familiar with both these games then you will want to dive in to this one right away!
And finally here's another Yandere Simulator influenced Visual Novel where you play as Senpai and try to escape your very own Yandere girl in Can You Survive a Yandere?