Best Friday Night Funkin' Mods in March

Date: 2022-04-01 03:29:33
By: Baron Yeung

Friday Night Funkin' took the game world by storm when it came out just over a year ago. Its nostalgic art style, flashy presentation, simple and addictive gameplay, and most of all, its incredible modularity. The mod community that's popped up around this amazing little game has been one of the most talented out there, with many mods completely overhauling everything to make a completely different game. The sheer amount of total conversion mods available is outstanding, but a few stand out in particular. Here are some of the best mods available for the game in March.
4. FNF: Plants vs. Rappers (ALPHA)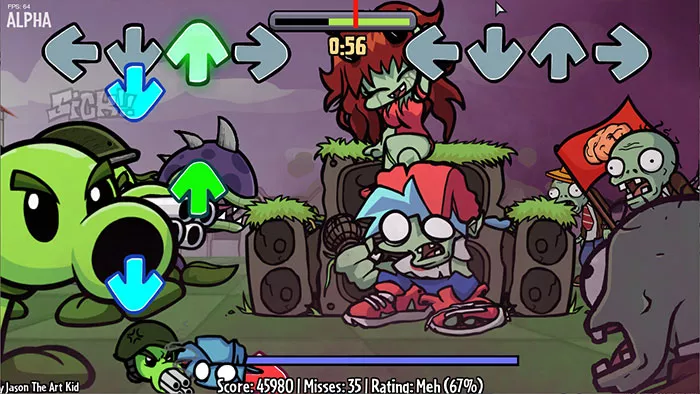 FNF: Plants vs. Rappers was on the last list, but is still one of the best mods available for the game. The insane amount of work and love that went into this simple alpha of a game is astounding. There are only two songs here, but the two songs are some of the most cinematic and high quality out there, with it easily standing beside the best in the scene. There's a persistent narrative going through both of the songs and the chorus hypes you up so much that you may feel real emotion as you try to finish the game off.
The mod features the Plants vs Zombies universe, with the main duo having turned into zombies and are rapping the plants away from them. The main menu resembles the Plants vs Zombies menu perfectly and is just one of many reasons that the love in this game is insane.
3. Friday Night Funkin': Doki Doki Takeover!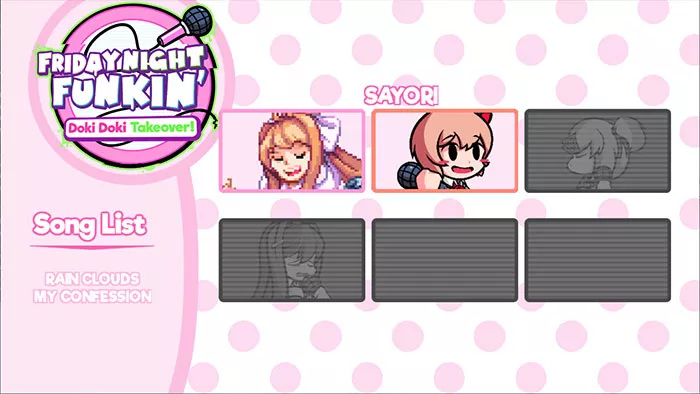 Friday Night Funkin': Doki Doki Takeover is a sequel to the Monika week mod, which in turn was heavily inspired by Doki Doki Literature Club. While that particular game has mostly faded away from the public consciousness, one can't deny that it was popular for a reason. The characters were incredibly well liked, which led to this update to the Monika mod.
It features three extra weeks, each featuring a different girl from the titular literature club and all being in different art styles. The songs are incredibly catchy and the mapping is solid. That, on top of the fact that the menu has completely been reskinned to look exactly like the source game makes this mod a love letter.
2. Funkin' at Freddy's + Afton Full Week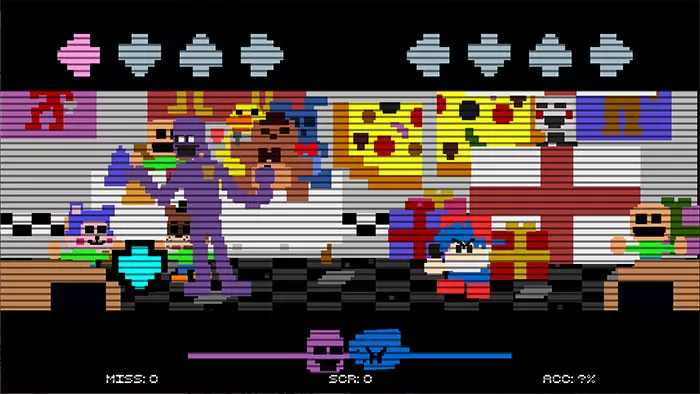 Speaking of popular things that have faded from the public consciousness, here's a Five Nights at Freddy's mod featuring Purple Guy. Funkin' at Freddy's + Afton Full Week looks like an incredibly light mod at first glance - just a single week where you rap against Purple Guy. True to its source, however, there's a lot going on underneath the cover. For example, there's a ton of vague stuff you can do to unlock more songs. These songs feature some even more obscure characters from the various FNAF games, and if you're a fan, you'd probably love delving deep and finding the secrets of this mod.
And if you don't have the patience for that kind of stuff? There's a guide strapped to it!
1. Date-Night Masses
There was an extremely popular mod that almost everybody in the community loved - Mid-Fight Masses. Sadly, due to a bunch of drama in the community, it was taken down (but we still offer a download here!). It is still so popular to this day due to the strong character design and appealing character dynamics.
It's to the point where a group of fans poured their love into Date-Night Masses that serves as a love letter to the characters. It's a fantastic mod on its own, but hinging its characters on some of the most beloved characters in the community really elevates this.