State and evolution of Super Mario: Mario Maker, Super Mario Bros 3D world, Super Mario Bros. U...

Date: 2014-07-01 03:28:08
By: Solomon Arnett

For the past couple of years at the Electronic Entertainment Expo (E3), Nintendo has unveiled a new Super Mario Bros. title. In 2012, Super Mario Bros. U, was released for the Wii U and was followed by Super Mario Bros 3D World in 2013. This past E3, Nintendo announced a new title, Mario Maker that will allow you to create custom levels for the game. Mario Maker is set to release in 2015. Each title, with the exception of Super Mario Bros 3D has continued to improve on the classic side scrolling gameplay of Super Mario.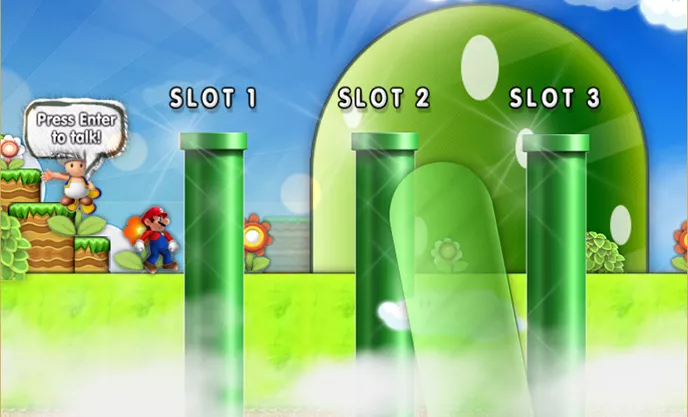 Mario's storyline changes
However, the storyline has seen bit of a change in the newer titles from what Mario lovers have been accustomed to. In the classic game, it was Mario's duty to travel across several worlds in search of the Princess that was kidnapped by Bowser. In the latest Super Mario titles, Bowser now sets out to attack the Princess's home. This change has brought on some strong criticism both in favor for and in opposition of the plot change. Is the Wii U a Mario Killer or the best thing that has happened to a struggling franchise?
There's no question that, before 2012, there were questions about whether the Super Mario franchise would soon be going under. There were Super Mario Bros titles being released all of the time, however they were seeing diminishing returns as the titles didn't really seem to catch on. But recently, Nintendo realized what the issue was. Fans didn't want to see completely new games with the Super Mario characters tossed in, they want innovations to the old classic game that they know and love. And they delivered just that with the recent titles.

Super Mario game evolution
On the newest Super Mario Bros game, Super Mario Bros. U, Nintendo brought to the game what was missing for the longest from the franchise, true multiplayer. While Mario Kart has always had multiplayer gameplay, the Super Mario Bros. franchise hasn't seen much effort in that department. The Super Mario Bros. U title allows you to play with up to 5 friends at the same time. This isn't just the regular 2 player co-op gameplay; having true multiplayer in a side scrolling Super Mario game has and will further open up an entirely new slew of possibilities for the game and new directions for it to go into. Imagine a Super Mario Little Big Planet; of course that title will never be released, but if Nintendo brings a Little Big Planet style of gameplay to Super Mario Bros, then I foresee an instant hit amongst fans.

Super Mario 3D World is the newest of the Super Mario titles and it brings a highly anticipated Super Mario playing style. It has also, however received the most criticism of the two recent titles because it completely changes the classic Super Mario game that fans grew up playing and loving. In introduces a lively three dimensional world with new characters and abilities never seen before in a Super Mario title

One of the greatest developments happening right now with the franchise, in my opinion, is what we saw at E3 2014, the Mario Maker. The Mario Maker allows you to have complete control of the game and it take Super Mario to completely new heights. Players can now let their imaginations wonder and create genuinely unique maps to play themselves or challenge their friends to complete. Players can create simple games that allow Mario to walk up to the flag and win or make them go through great lengths and headaches in order to complete it by creating the hardest possible maps. You can let your imaginations truly wonder and create maps that have no ground and jump from enemy to enemy all the way to the finish or create a map that has no sky and fill it with more enemies than one can handle. The possibilities are truly endless. And with Mario Maker, you can create the map once and it can be played in both the classic style with retro graphics or with the upgraded graphics that we've seen from the past two Super Mario games.

Nintendo is really doing some great stuff with the Super Mario Bros. franchise. Here on Rocky Bytes you can download Mario Forever or Super Mario 3 and get even more 2D side-scrolling action for free. What''s your favorite version of Super Mario game evolution? Comment in the section below!