How to use Tor Browser with Maxthon Cloud Browser

Date: 2014-07-15 04:49:44
By: Solomon Arnett

Internet censorship and spying has become a bigger problem today then it has ever been. The common man is left oblivious to the information that surrounds him because his government has blocked it from him ever viewing and in fear because his government draws conclusions based on the sites that he does visit. It is a sad and shameful thing to do. With so much talk about transparency, honesty, truth, freedom of speech, press, life, liberty, and the pursuit of happiness, one would think that in today's United States, there would be no censorship and spying on ones own people; especially for the internet, which was created as a free and open platform for everyone to be able to use at his or her own will to discover the information in which he/she seeks without the fear of being stalked and your every move watched.
What is Tor Browser?
The Tor browser is an application that allows people to feel safer while they are browsing the internet. With Tor enabled, it is extremely difficult for anyone to make connections with your data on the internet (browsing habits/history, visited addresses, search queries, form data, media consumption, etc). Your IP address, Mac address, and all other data is encrypted and scrambled across the Tor servers. And with hundreds of thousands of active Tor users each and every day, it is exceedingly difficult to track down information when it spread about as it is.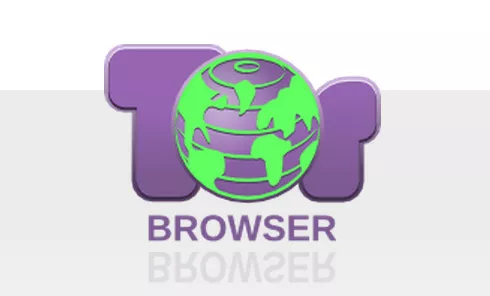 The Tor browser is based off of the Mozilla Firefox internet browser and looks very similar to it in fact. Not everyone is too fond of this similarity. And many people don't want to have to use a completely new browser. While there are no real ways to use Tor with Chrome or other popular browsers, there once was one way that that you could bring some of the functionality of Tor one of your favorite browsers, the Maxthon Browser.
Use Tor Browser with Maxthon Cloud Browser
If you are not familiar with the Maxthon Browser, it is one that has been around for a while, but still often viewed as a young, inexperienced browser. The latest update to the Maxthon browser brings with it some major user interface changes and some back end changes as well that breaks some of the little, big things that one could get out of a Maxthon cloud download.
Although it was actually done away with soon after it was introduced, MaxTor was one of those little, big things. MaxTor was a Maxthon add-on/extension that brought the functionality of Tor to Maxthon. It was a great application that quickly gained in popularity as users no longer had to use Internet Explorer in order to browse anonymously. Unfortunately, the MaxTor application has not since been updated and the Maxthon application has been updated to no longer work with the add-on/extension.
Tor Browser improvements
There is some hope for a good online experience while keeping your data safe, secure, and away from prying eyes. The Tor browser download has since seen some great improvements to its service and Internet explorer, more importantly, has seen other updates which improve its security, functionality, and over all user experience. I'm not saying that it is better than a working MaxTor, but when you lose one thing, you've got to get up and work with another.
If you used MaxTor in the past and really enjoyed it to the point of no return, you simply need to download version 2.0 of the Maxthon application and install MaxTor like toy you would any other exertion or add-on in the older version of the application.
If you are someone who is using MaxTor on Maxthon 2.0 or later, tell us how you're enjoying it in the comments section below. Using the latest version of Tor instead? Let us know in the comments. We'd love to hear from you all. I would like to remind our visitors that we are not perfect; we are human, just like you. There may be something, a method, that we may have overlooked. If that is the case, let us know in the comments below so that we can share the method with the entire Rocky Bytes community.