Surgeon Simulator: The funny surgery game

Date: 2014-09-25 07:56:21
By: Kevin Kutlesa

Doctor, nurse and any other of medicine-oriented games exist in the world, and most of them take a very serious, almost austere approach to this profession (or calling depending on whom you ask) and only give you a glimpse of what it's like to be one of the men and women responsible for keeping us healthy, more often than not focusing much more on their personal lives instead of what happens on the operating theatre.
Surgeon Simulator flips all of those previous ideas on their heads. You are a surgeon, but unlike those boastful proud God-complex doctors you see on TV or other surgery games, this one is silent. He's not there to talk to you, doesn't have girl/boyfriend issues and for all you know his life is extremely simple. He's there to do his job…with varying degrees of success.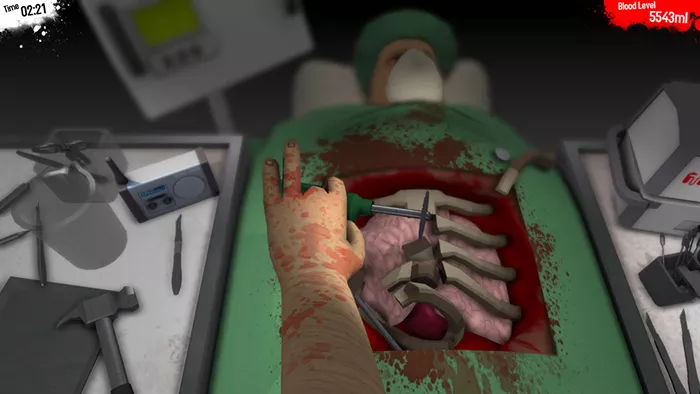 You never see beyond the operating table and tools at your disposal, there's no exploration, nothing to discover. You are a surgeon, and that's all you're going to be doing…again, with questionable levels of success.
Lastly, you'll spend your entire time doing something doctors on other surgery games (and other entertainment media) never do while operating: laugh. The best thing Surgeon Simulator does is take the seriousness out of the equation. Hell, it throws it out the window. This is not a game for the precise removal and transplant of organs. No, this is a game where you'll fumble about with uncooperative controls, causing you to tip tools over, cut where you shouldn't, crack more ribs than you have to, leave your watch, pen and even scalpel inside the patient and so much more. At the end, your patient will survive…though depending on your skill, he might be carrying some extra baggage and not the emotional kind, but the one that'll get him flagged in every airport for the rest of his life.
When I first heard of this game I have to admit I didn't really understand it and you probably won't either, because we're all accustomed to the serious and 'respectful' approach to medicine, watching surgeons perform miracles in front of our eyes and quite frequently very far from our control. But then, as I laughed watching people fumble about playing the game, it finally dawned on me that this was the whole point.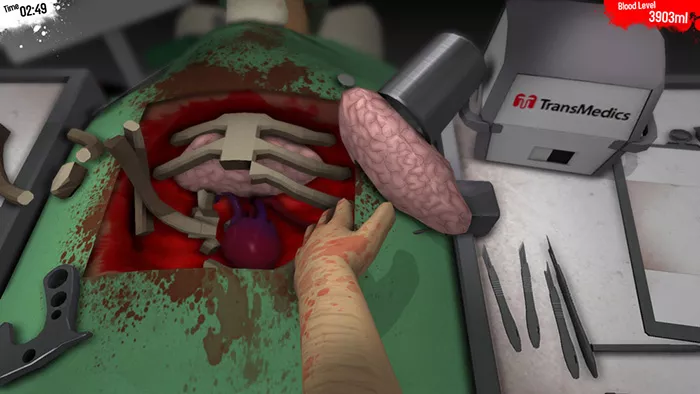 Surgeon Simulator isn't a game for you to accurately perform open-heart transplant, it's for you to mess about with a human body. If you manage to succeed, good for you, but the point of the game isn't the end, it's not accomplishing the objective, it's the journey, the minutes and hours you'll spend laughing while poking, prodding, cutting and ripping things in your patient's body. The less you care about being precise, the more the game will make you laugh. Why would you precisely spread ribs when you can take a hammer and rip them apart?
If all of this sounds appealing to you, then click here for the Surgeon Simulator unblocked download, right here on Rocky Bytes.