Minecraft "Fear Clinic" helps teens quit smoking

Date: 2014-03-09 10:24:23
By: Solomon Arnett

In Minecraft games creation is unlimited. Creation is encouraged. Creation is inevitable. If you ever have played Minecraft before, you have probably played witness to fascinating designs or even created some of your own in Minecraft Server. From a simple mock-up of a bedroom to a recreation of King's Landing from Game of Thrones, anything is possible. One could even create something as bizarre as a virtual psychologist clinic to help teens quit smoking.
That is just what Swedish nonprofit A Non Smoking Generation has done. They have created what they call a Fear Clinic in Minecraft. On first sight of the name, you may have had the same initial misconception that I did. It is not a "scared straight"type of thing at all. It is place dedicated to helping young people quit smoking by providing them with a means of speaking with a psychologist about their issues and fears associated with the process of quitting the habit. The Fear Clinic was originally created to aid Swedish teens, but has gained attention, support, and participation from teens and adults alike all around the world. For 3 hours of the day there is a psychologist on standby to speak with quitters inside Minecraft Game. The psychologist on duty speaks English as well for those individuals that are not fluent in the Swedish language.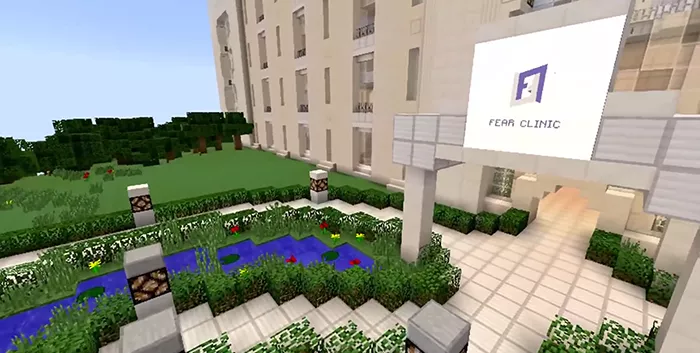 The clinic opened on Monday, March 3 and plans to remain open for one more week as part of A Non Smoking Generation's ongoing campaign to reach out to the younger generation and get them to quit smoking. The Minecraft outreach platform was created by public relations company Deportivo. They understood that young people already understand the risks associated with smoking. Deportivo's approach states that, "We also know that many smokers start because of underlying fears –perhaps of not "fitting in"or being perceived as "uncool"in the eyes of others."Rather than drown teens with knowledge they already possess, Deportivo created a platform where abstract and free discussion can happen about those things that are already known in a place where people do not feel pressured or out of place by speaking up. The Fear Clinic is a place where teens do not have to feel "uncool"or feel like they do not "fit in."The campaign thus far has been a big success. The Fear Clinic was highlighted on TV4 Morgonsoffan, a popular Swedish television news show.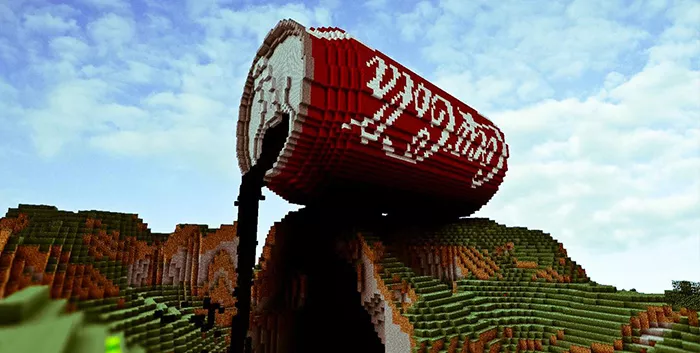 Minecraft has, in its entire existence, been a place where visual representations of ideas come to life, but there have been few ideas that really take Minecraft to a new level like the Fear Clinic has. In a sense, Minecraft is becoming a place for free advertisement for campaigns like the non smoking campaign from A Non Smoking Generation. This is what many would refer to as guerrilla advertising or guerrilla marketing - the use of "random"things for advertisement. Minecraft has millions of active users. I'm sure the major advertising companies are looking at Minecraft as medium of advertising after the success of the Fear Clinic and other platforms like it. Imagine the World of Coca Cola built in Minecraft.
In other news, Minecraft may be coming to the big screen! At the end of February Marcus Persson, creator of the indie sandbox game, revealed that Minecraft is working with Warner Bros on a potential Minecraft movie. The leak was a bit premature. It would have been better to get our hopes up once the film had been accepted and everything was a go. Now I'm pretty sure there will be one question on everyone's mind, "Will it be a Lego Movie knock off?"