Popular Grand Theft Auto Mods for GTA IV and GTA San Andreas

Date: 2014-12-02 10:09:54
By: Kevin Kutlesa

Grand Theft Auto, or GTA, is a series of sandbox games developed by Rockstar Games. In these games you control various characters of the criminal persuasion and in the process of completing story missions, you also play an abundance of minigames. The original GTA had the dubious honor of being one of the world's most infamous games for its portrayal of violence.
But, if you've already gone through GTA IV and GTA San Andreas and want to add a bit of spice to the life in those cities, you're in luck. The following are just some of the mods you can add to GTA. So let's see some of the most popular and recommended GTA Mods.
Grand Theft Auto IV Mods (GTA 4 Mods)
iCEnhancer
ICEnhacer mod is a mod that completely replaces and upgrades GTA IV's textures, turning your old game into something that seems recently released. Everything looks better, from the sky to the cars to even the people. If you want your GTA IV to make the most of your powerful graphics card, then this mod is for you.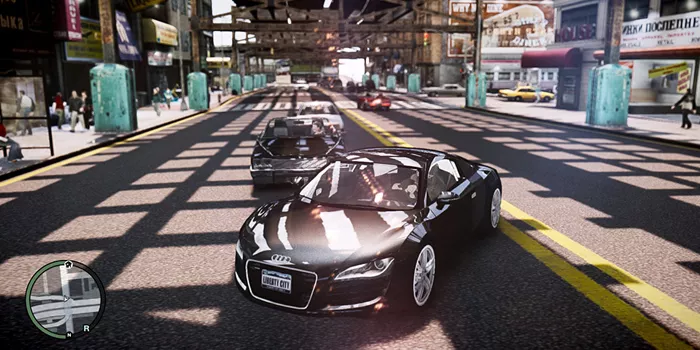 Batmobile
A part of me feels old geeking out on this mod. Batmobile Mod adds the Batmobile from the old Tim Burton Batman movies. No, not the monstrous tank-ish looking thing from Batman Begins, but the old one, a sleek and sweet black car with a jet engine strapped to it. I can only hope they make another mod to add the armor to it. That would be wicked.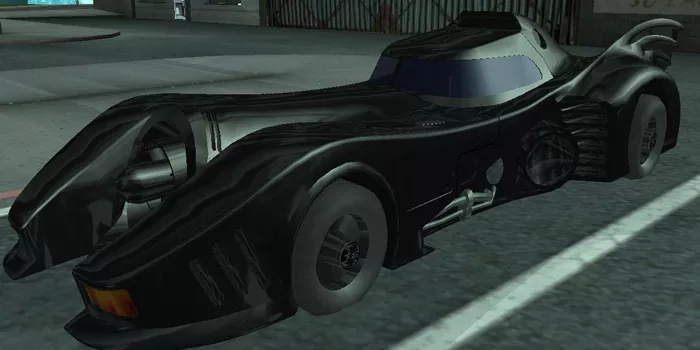 TMNT
TMNT mod adds all four of the Teenage Mutant Ninja Turtles to your game. If you have partners in a given mission, they'll be any of the three other turtles. The models look fantastic, though it's a bit scary to see Leonardo running around with a couple of Uzis and an AK-47! Now you can do it with TMNT!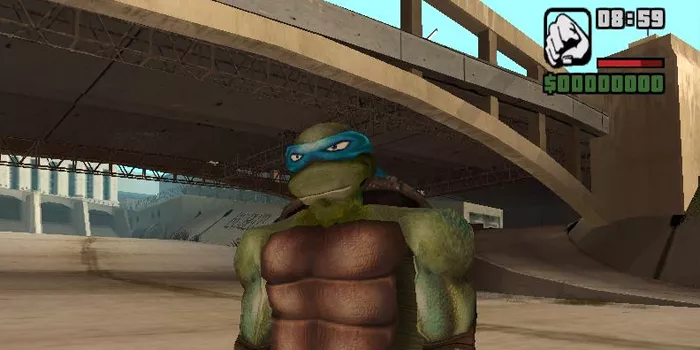 Grand Theft Auto San Andreas Mods (GTA Sand Andreas Mods)
Zombie Alarm
Are you tired of shooting gangsters, getting money and becoming a kingpin? How about exchanging the gang war for a Zombie Apocalypse? If you install Zombie Alarm mod, your dreams will come true and the streets of GTA San Andreas will swarm with the living dead. So grab your shotgun and get to blasting the seemingly endless hordes of undead.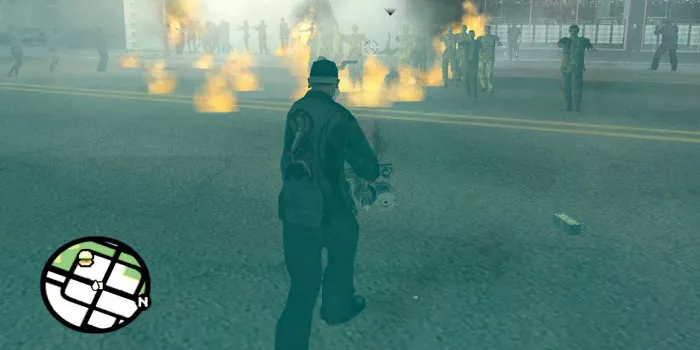 ENB Series
If you thought the iCEnhancer for GTA IV was impressive, wait until you see the ENB Series for GTA San Andreas. ENBSeries turns the game into a current gen top-of-the-line game in terms of graphics. Just the sheer amount of work that must've gone into this makes my head spin.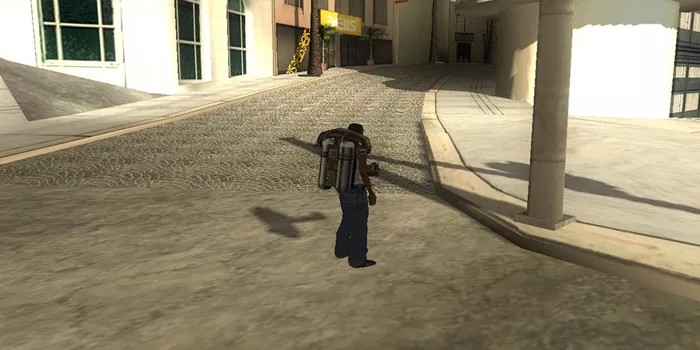 Multiplayer
GTA games are quintessentially single player experiences. But what if they didn't have to be? San Andreas Multiplayer lets you invite your friends, a lot of them to the party, so you can actually build a gang to take over the streets of San Andreas.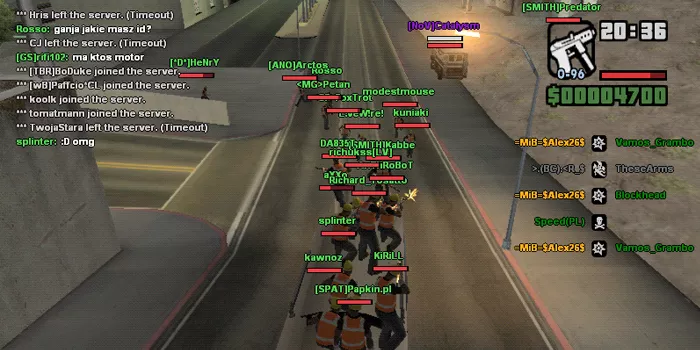 Donwload San Andreas Multiplayer
Other GTA Mods
Furthermore, you can find other interesting titles mods such as GTA San Andreas Bike Pack a mod that makes possible to have a bike or scooter in GTA. For those who are more overbold you have GTA San Andreas Hot Coffee Mod, a mod that makes possible to have a intercourse with your girlfriend in GTA San Andreas game.

There you have just some of the long list of GTA Best Mods you can find on Rocky Bytes. But it's not all we're offering on the site; we also have you covered when it comes to GTA Patches. If you need any for your game, just go have a look!