Cheat Engine: different and important uses you must know

Date: 2014-12-11 10:19:16
By: Kevin Kutlesa

Although the name implies cheating, Cheat Engine is such a powerful tool that has many different uses and can be used for a variety of things. The first one of course, is enabling cheats such as invincibility, super powers or even skipping entire levels of a game with the touch of a button or imputing a single command. But what you don't know is that Cheat Engine tunnels its way into a game's core, into its code, allowing you to explore and change the game from within.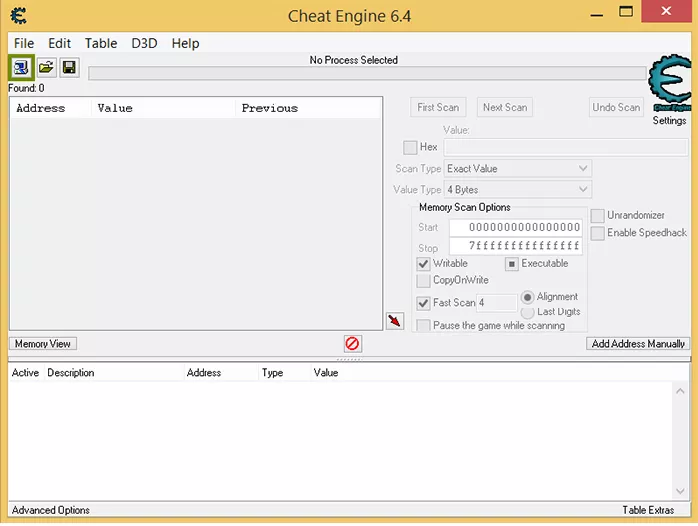 Modding Games with Cheat Engine
With Cheat Engine, one of the possibilities open to you is modding games. A lot of games are famous for their vast and quite ambitious modding communities. Minecraft and Skyrim modders are extremely famous and we've featured their works several times here on Rocky Bytes in the past months, but there are other games that aren't open to modification. With Cheat Engine though you can modify the underlying code and turn your game into something completely new, creating and enabling features that were never planned or designed. There are limitations of course, you can't create new objects or models, but you can make existing features do wild and unexpected things. Do be careful with your creations of course, especially in an online environment as such modifications could get you banned from online play by the game's developers. They frown heavily on people playing with unsupported mods.
Unlocked features and enabled codes
But there is an even greater use for Cheat Engine and you can see it as an extension to the previous point. It's not uncommon to find games with locked features, with forgotten or disabled codes. For example, the Grand Theft Auto Hot Coffee mod we discussed in Popular Grand Theft Auto Mods article. It was a part of the game that was ultimately left out from the main release, but the code still existed in the shipped product. A modder took the time, studied the code and re-enabled the controversial and highly explicit sex scenes. With Cheat Engine you can do the same with other games, you can look into their code and find those parts of the title that were left out and forgotten and bring them back to the light and experience them for your own.
Cheats open to share
The best part of all the previous points is that you are open to share. You can create Cheat Tables, containing the code you used to enable the features. There are Trainers, which are modification patches for games and which are quite common when you look for cheats for a game. In other words, your creations with Cheat Engine don't have to stay with just you but you can be responsible for someone else's enjoyment. Do be careful though, as we've already mentioned, using the cheats online can have serious repercussions, the same if you attempt to charge money for your cheats. Do it in the spirit of healthy collaboration and appreciation of the gaming art and everything will be ok.
Do you have Cheat Engine stories to tell? Did we miss something important? Please make sure to tell us the comments below!