5 Benefits you didn't know Skype provided

Date: 2014-04-15 08:06:36
By: Kevin Kutlesa

Skype is the premier software for video chat around the world, allowing thousands of users to get in touch with friends and family. Part of it is the high video quality it offers during calls (though the upper limit will always be set by the cameras used), the many features it has such as call forwarding, whereby any call to your Skype account while offline is redirected to your phone, or even how simple it is to join up and use. Even the newest of users will be able to answer the question "How to Skype?" in no time.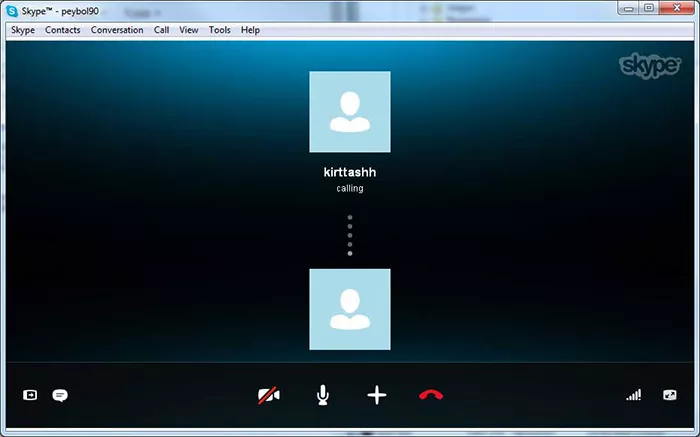 We like to think of Skype as a tool to talk to friends and family, but have you ever thought of the many benefits it offers, both on a personal level as well as a professional one? In truth, Skype allows professionals of various fields to do more than just ring up their boss wherever they are, or help you keep in touch with loved ones across the world, and the following are just five of the many potential uses it has.
Online Offices
We like to think that all companies have offices of varying sizes, places for its employees to go to work; but the reality is that offices, no matter their size, are expensive and difficult to acquire, especially for start-up companies, like those on Kickstarter projects. Skype allows these groups to have virtual offices, each employee physically in their own home or wherever they choose to be, but constantly in touch with the rest of the company, no matter where they are. Client conferences, work meetings and even friendly chats (or even online parties) all take place over Skype, with each employee using their Skype login as an id card to "get into the office."
Reconnect with People
Skype is regularly used to talk with loved ones across the world, but very few people realise how Skype helps people reconnect with long lost friends. As each user has its own unique Skype login, or Skype Id, tied to its personal information, users can search the Skype directory to find friends they lost contact with, years before.
Private Tutoring
What happens when you need to take private classes for any subject and the only tutor available is not in your city, let alone your country? In the past that would've meant long distance travels for a lesson, but with Skype, both teacher and pupil need only download it to have virtual classrooms without ever leaving their homes, thanks to the ability to share files and screens.
Remote Interviews
Similar to the previous case, simply having Skype for Desktop installed on your PC opens up your possibilities of getting work across the world, as you can have interviews with recruiters and managers on the other side of the globe. This is especially useful for people trying to move to another country and want to get a head start on their job hunting.
Podcasts
Podcasts are usually two or more people sitting in a room chatting, using audio equipment to record their rants before posting them online, but you might not know that most remote podcasts, where each participant is somewhere else in the world, use Skype because the high video and audio quality it offers.
There are potentially hundreds of different uses and advantages to Skype, and each day there are more, leaving people with little to no excuse not to download Skype and start benefitting from its use, either privately or professionally.