All Sonic Games you need to discover to download and play on your PC

Date: 2015-04-02 11:05:41
By: Kevin Kutlesa

Sonic the Hedgehog is one of the most famous gaming mascots in history, right up there with Mario on the popularity lists. Since the release of the first game on Sega consoles, there have been great Sonic games, and some terrible ones. This stems from Sega's desire to constantly evolve the series, constantly trying new things and never reusing mechanics they know work.
But for this list of Sonic Games we're only focusing on the good ones, because we woudn't want to give you a list of disappointing games in this series.
The following list of Sonic Games includes Free Sonic Games and Sonic Games for Kids!
Free Sonic Games
The following Sonic games downloads weren't developed or published by Sega but instead they're projects by fans of the series, the people that got tired of waiting for releases and just decided to take matters into their own hands and develop their own Hedgehog adventures.
These games offer classic Sonic experiences as well as variations to the formula and in some cases, complete departures from the style, with the developers using Sonic as a vehicle for their wildest dreams.
But enough talk, let's get on with the games already.
Sonic The Hedgehog 3D
This free Sonic game, Sonic The Hedgehog 3D, took a lot of work when you consider it's a Duke Nukem 3D mod, adding the same colour palette, items and style of the Sonic series while also building levels and missions. It even includes fan favourite characters like Knuckles and Tails. The game is a bit more adventuring in nature, with expansive areas to explore. You can find Sonic the Hedgehog here.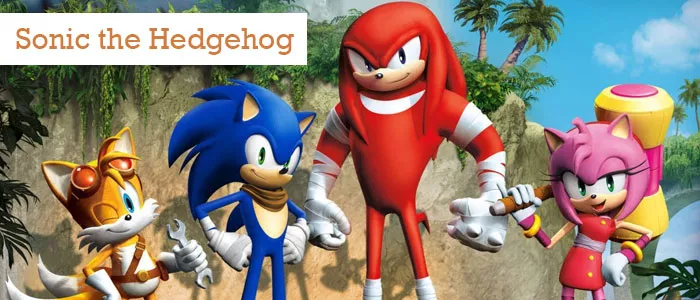 --> Download Sonic The Hedgehog 3D
Sonic and Knuckles
Sonic and Knuckles is a direct continuation from Sonic the Hedgehog 3. After their battle in the previous title Dr. Robotnik crash lands into a floating island with Sonic in pursuit. There he meets Knuckles, a burly creature that just won't leave him alone, thinking him an enemy. Later on, they realize they're on the same side and join forces to fight the mad doctor. This game offers two different campaigns, one with each character.
Do note that this is a ROM, an emulated Sega game so you should only download this title if you own the original cartridge.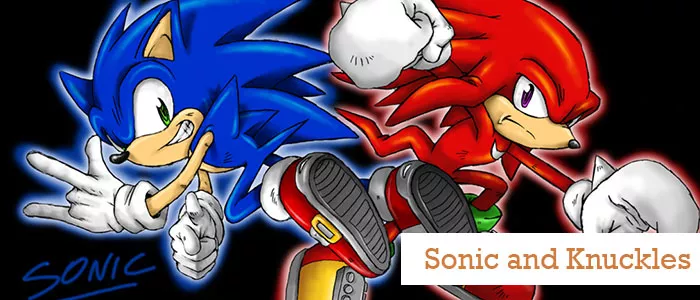 --> Download Sonic and Knuckles
Sonic Robo Blast 2
Sonic Robo Blast 2 was built using Doom's original engine, carefully transforming the hell-infested corridors and bloody landscapes into the fun and charming style we've come to associate with the Sonic series. This is a complete title with zones, and stories and missions and three different characters for you to use, each with their own strengths and weaknesses: Sonic, Tails and Knuckles.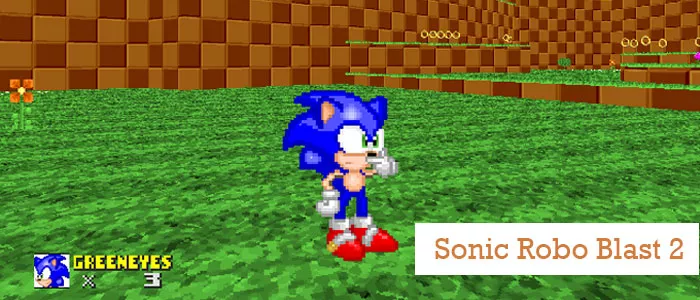 --> Download Sonic Robo Blast 2
Open Sonic
Open Sonic game is an open source project for Sonic-like gameplay. The base game only brings two levels with it, but what makes it really fun is the full level editor included. On the official site you can find a few examples of what others have done with it, from small demo-like levels to full blown games, all of them free and with the same type of fast gameplay you'd expect in a Sonic game.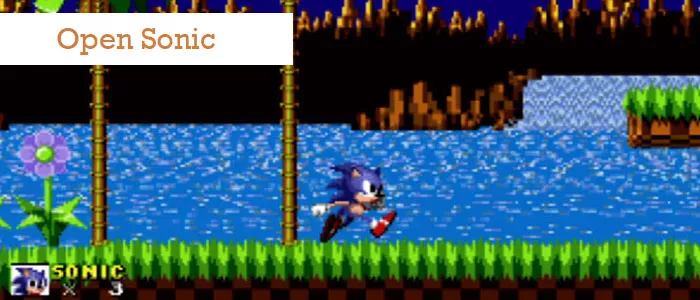 Sonic Games for Kids
If you have children, they probably like to play Sonic Games too. For this reason, here are some Sonic Games for Kids (the most recommended).
Sonic Heroes
Sonic Heroes (demo version) takes the formula from the Sonic Adventure series and gives it a team spin. You play as one of four teams of three, each member with their own unusual abilities, as you make your way through devious stages to reach Dr. Robotnik before he launches his ultimate weapon, which will allow him to take over the world! One of the examples of this team work is with the Sonic Team. Sonic is fast and agile, the character we've come to love; Tails gives the team the ability to fly and takes care of aerial enemies; finally, Knuckles is the hardy one and breaks through tough walls and enemies with high defenses. The teams have unique and complementing abilities.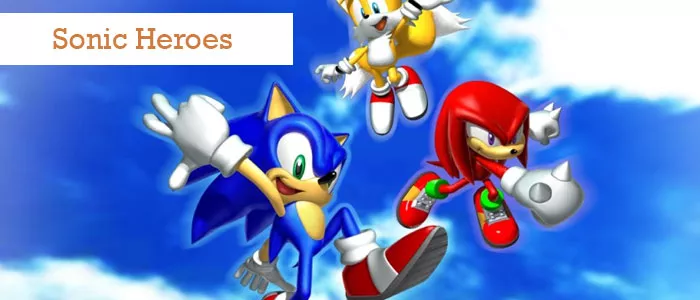 Sonic Adventure DX
In Sonic Adventure DX, Dr. Robotnik has unleashed a terrible beast and it's up to Sonic and his friends to defeat them. Much like other titles in the Adventure series, you'll have the chance to play as one of six characters, each with their own unique skills and story. Each character will have their own stages and their individual path towards the same goal, giving you a chance to see different sides of the same story.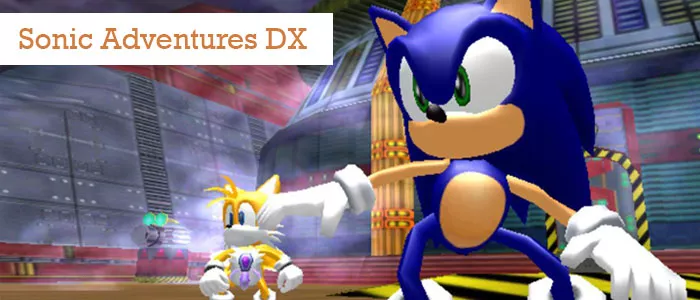 --> Download Sonic Adventure DX
So here they are, our list for the best Sonic games you can play on PC. Do you think we missed one? Tell us all about it and your favourite Sonic moments in the comments and don't forget to come back for more right here on Rocky Bytes.