How to Make a Garry's Mod Server and configure it (Step-by-Step Guide)

Date: 2015-05-12 08:41:03
By: Kevin Kutlesa

You've probably played Garry's Mod before (and if you haven't there's a GMod Free Download here), and you either played in your standalone sandbox or you've joined someone else's server. Most likely you joined some of the official servers, or you might even have played with friends. But have you ever wanted to create your own server on Garry's Mod? Well, if you have, we'll guide you through the process of creating and publishing a server. It's much easier than you think!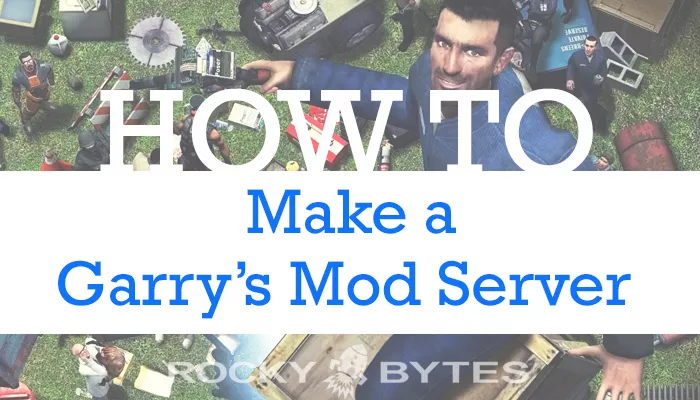 How to set up and create a Garry's Mod Server?
Preliminary Steps to configure Garry's Mod Server


- First you need to enable all mods you want your server to use and disable all you can to make it run smoother, such as unnecessary addons.
- Create a new game in GMod and set the number of players, the gamemode, maps and any restriction you like. Make sure to set the number of players to a number greater than one so you can play multiplayer.
- Start the game and your server will be running.

Garry's Mod Server Connectivity
There are two ways to go about it: VPN or Port Forwarding. The former is quite easy and it's the recommended approach if you're starting but we'll guide you through port forwarding as well.

1) Play Gmod using a VPN:
- Install the VPN service of your choice and create a new network.
- Set up the password and any options you like.
And that's it. Players that connect to the VPN will be able to see your server up and running.
2) Play GMod using a Port Forwarding
Is where things get trickier, because you'll have to go into your router and make a few changes.
- Before you start you need to know 2 things about your router:
-> The Admin credentials (username and password).
-> Its default IP address—assuming you haven't changed it.Open a browser and paste the IP in the address bar.
- Login using the credentials.
- Go into Port Forwarding. The exact name and location depends on the router brand and BIOS installed, so you might need to look around a bit.
- In the Port Forwarding section, you need to configure the following ports with protocol TCP&UDP:
-> Port 27015
-> Port 27005
- Open the Windows command line—assuming you have windows—and run IPConfig and look up your computer's IP.
- Back in the Port Forwarding section, input your machine's IP in the LAN IP address.
- Save and exit.
To test your configuration, have a friend attempt connections to your server and make any adjustments necessary. Do be aware that your players will need to download and install any and all Garry's Mod addons you're currently using for your server.
If you follow the above steps you'll be working with your server in no time! If you know of any tips or even an easier method of setting up a server on Garry's Mod, please don't hesitate to tell us about it in the comments below. And don't forget to come back for more Garry's Mod news and guides like: Garry's Mod Weapons, Most popular Garry's Mod Addons and Mods, Gmod Resources guide or the Best Garry's Mod Gamemodes. Right here on Rocky Bytes!