How to Install Skype
Learn how to install Skype following the steps described in this guide.

Date: 2014-06-19 05:00:53
By: Anthony Smith
Rocky Bytes Score

It Rocks!
In order to follow this guide you will need to download Skype. Please click the green button below.
If we have Skype program downloaded, we will just need to double click the file for starting the installation process. It doesn't take long and it's very easy to do. When opening the file, we will see a screen that has "Run Skype when the computer starts" option marked, which can be unmarked, but before clicking "Next" we will want to see "More options" menu.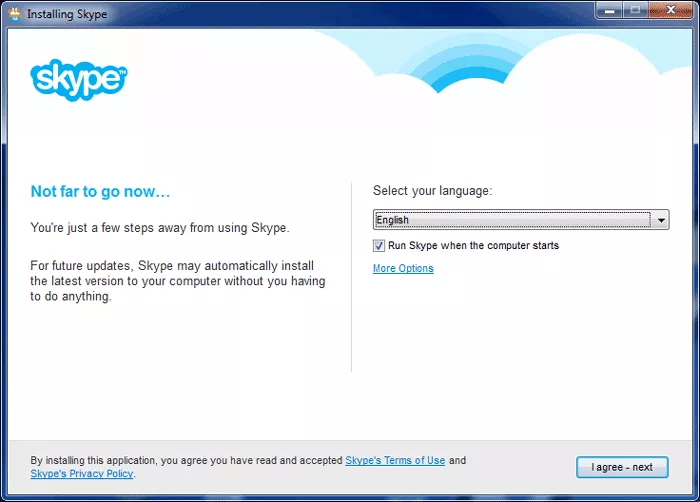 We will be able to "Choose where Skype should be installed" and select another folder or even hard drive for proceeding with the installation process. If we want, we can also select the option of Creating desktop icon for having it accessible right from our desktop when the installation is finished.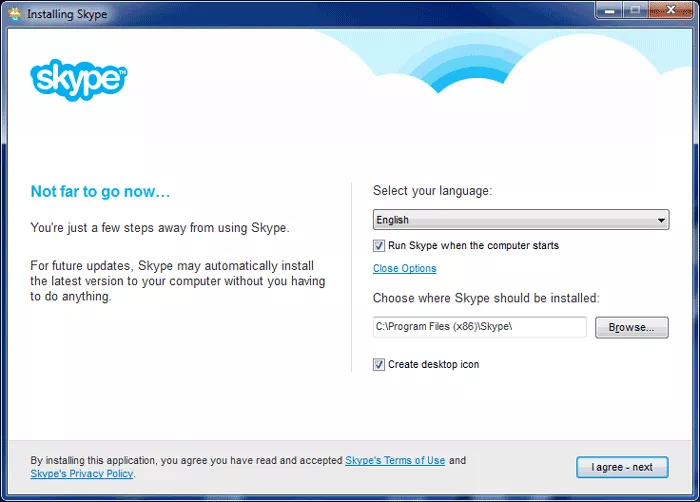 Skype's "Click to call" option is valid for users approved for using this option. If you have friends that use Skype, and if your Internet connection type lets u do it, you can call for free from Skype.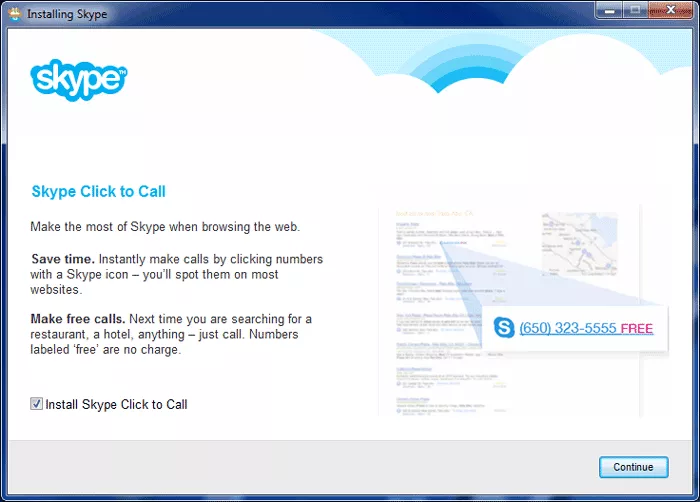 Afterwards, we will see some other offers that we can be chosen meanwhile the process of installation is being prepared. If we don't want them, we can simply unmark these options.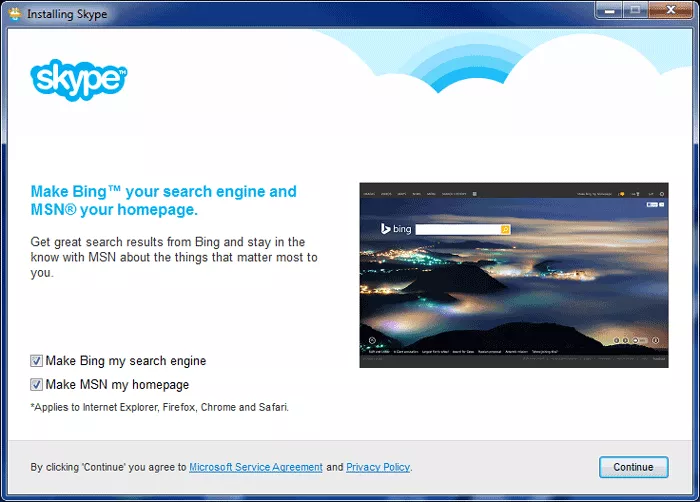 While the program is being installed, we will see a green moving bar indicating the process. It won't take long.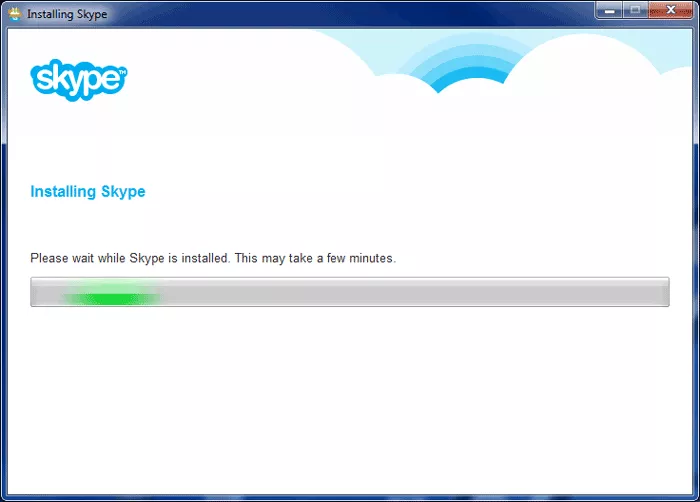 Once the installation of Skype is finished, it will start automatically and show us the login window. If we already have a registered user, we can enter Skype using the first option. We can also link our Microsoft account, or, if not, create a new user clicking the link on the bottom of the window "Create an account", which will take us to a web page for filling in the necessary data for creating a new account.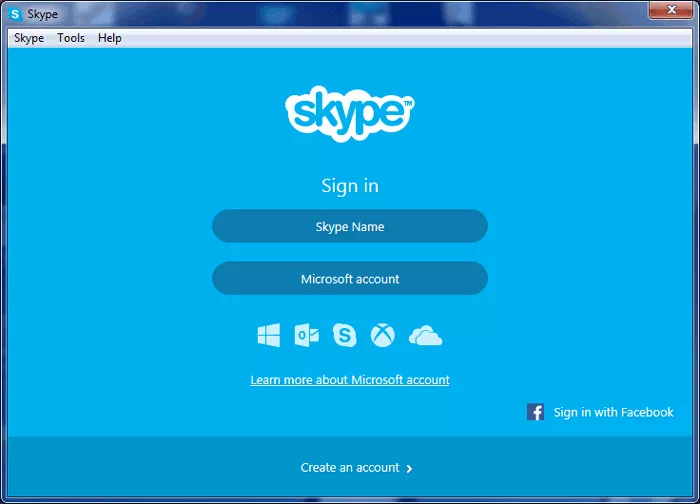 Once we have our account, we will need click over the first option described in the previous image that says "Skype Name", and we will get to Skype login window. We will need to put our information correctly, and that is basically all that is needed for starting to use this Internet communication program.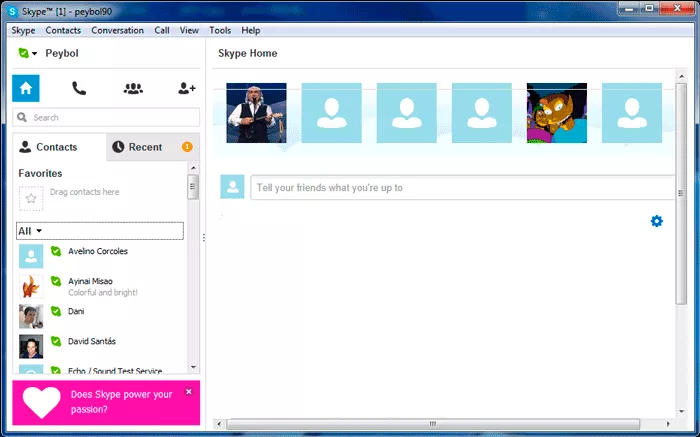 Configure your Skype following the steps described in this tutorial.
So, we have our program installed, and now we will learn how to configure Skype, as there may be some difficulties in the adjustments. Having the main screen opened, we are going to see the options of this program in ...