How to Install Apocalypse - Magic of Skyrim
Having issues installing Apocalypse? Take a look at this guide.

Date: 2020-10-21 05:20:25
By: Baron Yeung
Rocky Bytes Score

Great!
In order to follow this guide you will need to download Apocalypse - Magic of Skyrim. Please click the green button below.
Installing mods is as easy as can be, and Apocalypse is no exception. While you can download the files right over here, drag the files into your Data folder to install it, there are also mod managers out there that help solve it like Vortex, which you can find here.
1. Setting up Vortex
You'll need to do a couple of things before you get started. Don't worry, these steps will make installing all mods in the future easier too. While it may take time right now, it'll serve you well in the future.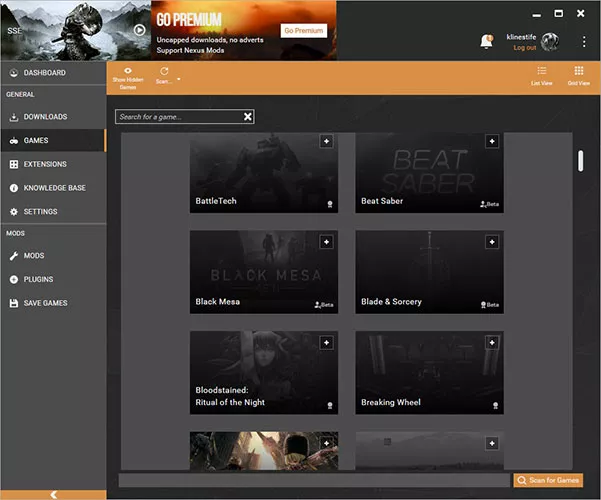 You'll want to click on the "Scan for Games" button to have the program try to located any compatible games you have installed. For users with multiple partitions or storage devices, you'll need to configure Vortex to ensure that the mods can be properly deployed. To do so, navigate to settings and click the 'mods' tab. There, set your base path to a folder that is located on the same partition as your game and ensure that the Deployment Method option is set to "Hardlink deployment".
While you're in the Settings menu, make sure that your mod staging folder and your download folder are at appropriate locations. They take up a lot of space so make sure they're in an easy to find spot in your drive. Congratulations, you can now start adding mods to your game.
2. Installing Apocalypse
Now for the easy part. Simply go to the Nexus Mods page right over here, navigate to the files tab, and click download with mod manager. The mod manager will start automatically downloading it.
Once it's finished downloading, select "Install" and the mod will start installing. This mod comes with its own installer, so you can pick and choose the options you want to install the mod with.
Lastly, you will need to iron out the dependencies by selecting the load order. This is important if you have other magic mods installed, or just some mods that affect the same files as this mod. You'll want Apocalypse to load after pretty much all of these so it takes priority over all the other mods.
3. General Tips for modding
If you want to keep modding after this, then here are some tips you should always follow no matter what you're modding. Always follow these tips.
Always read a file's description in its entirety before installing.
Authors and uploaders almost always include important instructions and information about the installation and intended use of their work. If the description seems beyond your needs or understanding, it may be best to come back to it after you level-up gain more modding experience.
Take things one step at a time.
Try to test each mod as you install it just to ensure that things are working as intended, disabling or uninstalling them if issues arise. Keeping this in mind will no doubt prevent potential headaches in the future.
Be aware of file requirements.
Sometimes, mods require other mods to have been previously installed in order to function properly. When applicable, this information can always be found in the "Requirements" box at the top of each file's description, or otherwise described below by the author, reinforcing the importance of reading each description carefully.
Understand that modding can create incompatible save files.
Before installing a mod, it's best to save your game directly before installing the mod. Then, if an issue should arise after adding a mod, you can return to your previous save after disabling the mod
If you follow these steps, you should be good to go. Good luck modding Skyrim to its full potential!

Some builds to whet your appetite with in Apocalypse: Magic of Skyrim.
If you want to start flinging nature bending spells like mad in Apocalypse, then you can pick it up right here. I highly recommend you go and install the Ordinator mod as well, which you can find here. ...