How to Play Dwarf Fortress
Dwarf Fortress is an incredibly difficult game to get into - this guide is here to help you get started.

Date: 2019-10-30 22:38:13
By: Baron Yeung
Rocky Bytes Score

It Rocks!
In order to follow this guide you will need to download Dwarf Fortress. Please click the green button below.
Dwarf Fortress may be the most difficult game to start playing out there. Everything from the controls to the interface will be incomprehensible to even the most seasoned of players. To cover it all in one guide will be impossible - in fact, I doubt I could get through what each button does with the space I have to work with. So in lieu of attempting to do the impossible, this guide will instead serve as a hub for all the resources you'll need to get started in Dwarf Fortress.
1. Learning the controls
The first step to any video game is to learn how to actually control it, and Dwarf Fortress's controls are a bit more ridiculous than most. Here, take a look: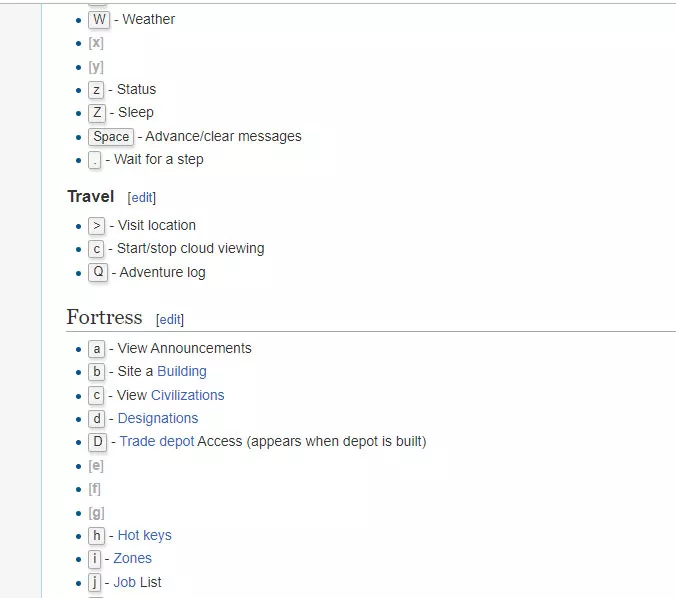 That's just a tiny part of it, as well! Obviously, once you get the hang of it, you'll develop the muscle control required to properly operate the game without putting too much thought into it. Don't let this intimidate you too much - you only need to know how to navigate the menu to get started, after all.
You can access a full list of the controls here!
2. Learning the basics of Fortress Mode
Here's the main meat of the game - fortress mode. In this mode, you'll guide a small group of dwarves as they establish a fortress out in the wilderness. There are a ton of factors to consider, like where to establish the fortress, how to establish a food source in each of the world's biomes, how to properly establish food stockpiles...you can see how this can get overwhelming very quickly.
Thankfully, this is definitely one of those things that will become second nature the longer you play. There are a ton of resources out there that will help you, but first, I recommend you download a newbie pack. It will replace the graphics with something more accessible as well as configuring everything to make it more newbie-friendly. Many veteran players will scoff at you, but seeing as it's a single-player game, you can safely ignore them.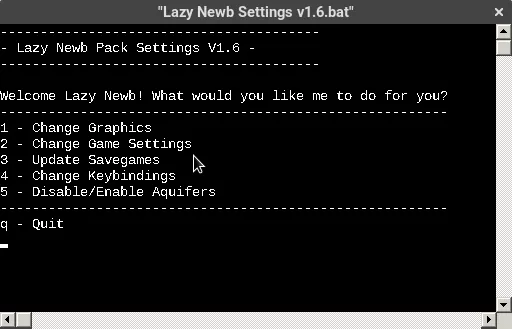 You can download the Newbie pack here.
Once you've done that, you can dive into the basic foundations of how to get started. Here is a guide that will walk you through setting up your very first fortress, leaving you with a very solid base on which to explore the game more. If you need a more visual sort of guide, then here is a comprehensive video tutorial series that will similarly walk you through how to play the game, going far beyond the text guide and being generally more in-depth. However, do note that the video series will take up about 11 hours of your day.
3. Learning the basics of Adventure Mode
If managing a fortress sounds too daunting, you can instead play as an adventurer in the same world that was generated for your fortress. The things you do in adventure mode can affect all your future fortress mode saves! For example, killing off a ton of monsters will progress the historic age of the world from something you'd find out of a dark fantasy book into a more boring fantasy version of medieval England. If your adventurer ends up famous enough, future fortress dwellers can make statues commemorating your adventurer!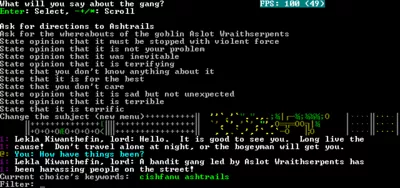 Unfortunately, Adventure mode has an entirely different set of commands and game flow, so not much you learned from Fortress mode will carry over. Thankfully, there are a ton of guides out there to help you specifically, but one of the most comprehensive ones will again be found on the Dwarf Fortress wiki site, found here.
Again, if you want a more visual guide, then that same youtuber has also made a guide for Adventure mode. Much less comprehensive than his Fortress mode tutorials, but still a big help. You can find it here.
And that's all the help I can give you, unfortunately. Dwarf Fortress is a deep and complex game, but that is exactly what makes it hard to get into. I hope that giving you the tools to help yourself can get you going in this fantastic game.

Top 10 Free to Play Games 2019 Over this past year, more and more high-quality free games have been released. There are all kinds – remakes of old classics, triple-A games made to take advantage of a certain market, and MMORPGs. With so many to choose from, how can one know what the best ...