How to Install Dwarf Fortress
Having trouble installing Dwarf Fortress? Errors after you install? Want to know which add ons to install? Take a look at this guide!

Date: 2019-10-31 03:25:15
By: Baron Yeung
Rocky Bytes Score

It Rocks!
In order to follow this guide you will need to download Dwarf Fortress. Please click the green button below.
Dwarf Fortress is pretty easy to install...if you just want to play the base game. However, as it's developed by a tiny team of two brothers, there may be some technical errors that you didn't see coming, and there are also a couple of modifier packs to make the game a lot more user-friendly.
1. Installing the base game.
This is by far the easiest step. There isn't even an installation procedure - just take any unzipper or archiving program and unzip it right out into any folder you want. Double click the executable and the game will boot right up. Don't try to run it directly from the archive - if you do, the game will run fine, but none of your save files will be saved. Also, make sure you put it into a folder that doesn't need write permission from the administrator - if you do, then the game won't be able to save or modify its own files.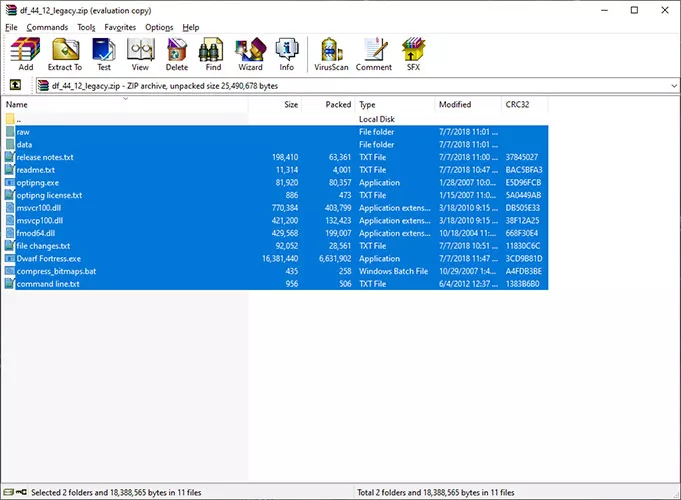 If you're on a Mac, then you can do the same exact thing as the Windows version, except you execute the launch script "df" instead of running the executable. If you're on OS X 10.8 or above, you'll need to update the SDL_ttf library to run the game. If you're on OS X 10.11 and above and trying to run the 32-bit version of DF, you will need to update the SDL library.
Linux users have it the roughest and the list of potential problems far outstrips the space I have to work with here - take a look here to see how to install it and deal with any potential problems.
And that's it! If you just wanted to play the game, you can stop here - but if you want the best experience possible, keep going.
2. Troubleshooting (optional)
If the game didn't immediately boot up, then there may be a couple of problems to take care of. The most common problem is an error stating that MSVCP140.dll is missing. If that's the case, then your computer may be missing Visual C++ Redistributable. Download it here and make sure you select the correct version - x64 for the 64-bit Dwarf Fortress, or x86 for 32-bit Dwarf Fortress.
If you're on a Macintosh, then there are a couple of bugs that may stop the game from running, with no workaround as of now. Make sure to do your own research to find out what you fall under.
Again, Linux users have such a wide host of potential problems that it's best to check the link I gave back in Step 1.
3. Install the Lazy Newb Pack (optional)
The name might hurt your pride, but it really does make a world of difference. This pack will configure the game in such a way that it makes playing everything easier and contains options even veteran players would appreciate. You don't have to, of course, but it comes incredibly highly recommended.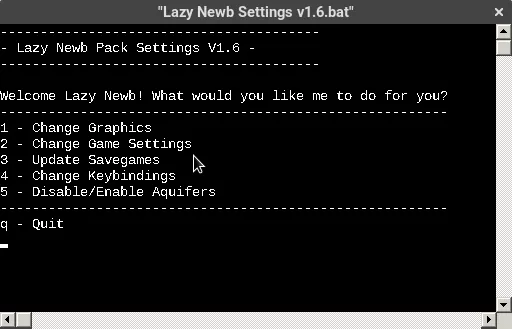 But where can you find this pack? Simply click on the OS that suits you and it will take you directly to the download page.
Click here if you're a Mac user. Note that the Mac version has a ton of graphic packs but fewer utilities.
Click here if you're a Linux User. Note that support and continuing updates aren't guaranteed for this version.
Click here if you're a Windows user. This is the most complete and constantly updated version.
If you're playing on Dwarf Fortress version 0.43.05, then click here, as the newer version won't be compatible. This is nowhere near as advanced as the most updated one, however.
And that's it for this guide! This should help you get your Dwarf Fortress experience off to a smooth start.

Top 10 Free to Play Games 2019 Over this past year, more and more high-quality free games have been released. There are all kinds – remakes of old classics, triple-A games made to take advantage of a certain market, and MMORPGs. With so many to choose from, how can one know what the best ...