Dwarf Fortress Tutorial
How to get started in Fortress Mode

Date: 2020-01-21 07:23:09
By: Baron Yeung
Rocky Bytes Score

It Rocks!
In order to follow this guide you will need to download Dwarf Fortress. Please click the green button below.
Dwarf Fortress is one of the most complex, yet rewarding games in existence right now. However, it's also one of the hardest to get into. Take a look at this guide for a more in-depth explanation than our more basic explanation guide.
1. Seriously. Master the controls.
The faster you dedicate the obtuse controls to memory, the better your experience in the game will be. You don't want to interrupt your train of thought every few seconds to check how to order someone to build something. What this boils down to is don't give up - once you get over this initial hurdle, you will enjoy the game much more.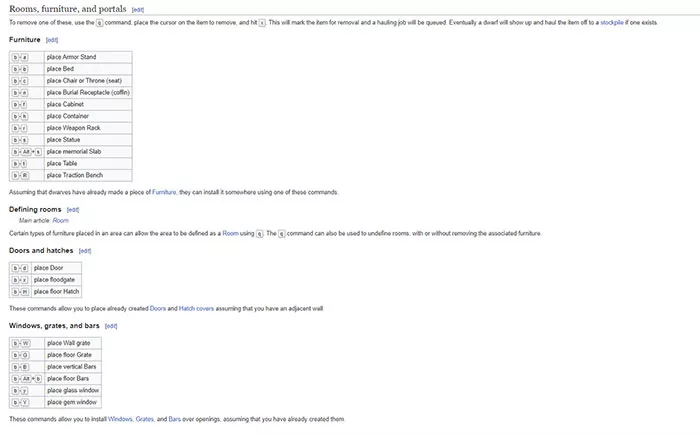 2. Choosing a place to settle.
Choosing a location to settle is one of the most important parts of the game. Navigate around the map with the keys umkh, and resize the map with UMHK (capital key). The highlighted area is what your play area will be once you embark on your journey. Unless you want to intentionally make your game significantly harder - veterans can handle even evil biomes - you should want to follow these tips for your first ever fortress.
Find a site with:
No Aquifiers
Woodland or heavily forested - sparsely forested if you can't find anything.
Serene, calm, or at the very least not evil or savage.
A river.
These are the most critical stats you will want to find. Here are some other stats that are nice to have but not necessary:
Warm
Clay or Soil
Shallow Metals
Deep Metals
Flux Stone
Avoid areas with towers or goblins
3. The Initial Phase
The very first thing you'll want to do is pause. Hit space and pause immediately. Take a look around the map. Think about the area you want to begin building. Is there a ton of water that will limit expansion or potentially flood the fortress if you stop paying attention for a second? Is there good soil nearby? There's a ton of different factors to think about, but remember not to get paralyzed trying to find the perfect spot. The game is designed in a way that it isn't your story, but your dwarves. It's easy to find yourself in an impossible situation, but it's all part of the fun.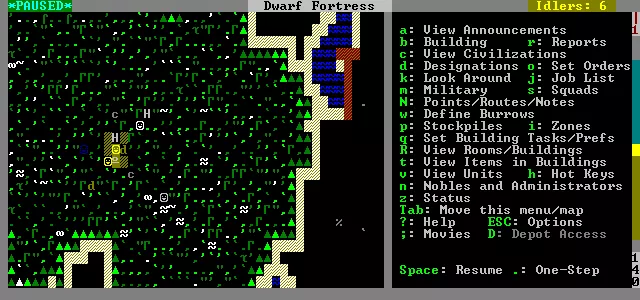 The first thing you need to remember in this game is that you can't control your dwarves directly. Instead, you need to tell them what to do and they'll do their best to get it done on their own. Some tasks have a higher priority. If a dwarf is about to die from starvation, he'll go eat before digging whatever you told him to dig. It's also possible to accidentally tell them to do something that no dwarf is qualified to do, in which case it will stand there indefinitely until a dwarf finally figures out how to do it.
You'll also want to disable fishing and hunting until you have an initial fort completed, as they will constantly wander around outside on their own. You don't want this, as they're on their own and don't have a safe place to retreat to yet. You'll want to get your initial supplies into a safe area as quickly as possible.
You'll want to pay attention to your labors and allocate more dwarves to mining to dig out a safe location as quickly as possible. There are two methods of digging. Mining removes solid floor to ceiling terrain, and channeling removes natural (rock/soil) terrain and creates a ramp. You'll want to pay attention to these two different forms of digging as you're creating an entrance to your base.
And now you should have an initial fort set up and all your miners inside. You have a little bit of breathing room now - simply gather resources and set up resource chains. Good luck!

Top 10 Free to Play Games 2019 Over this past year, more and more high-quality free games have been released. There are all kinds – remakes of old classics, triple-A games made to take advantage of a certain market, and MMORPGs. With so many to choose from, how can one know what the best ...