Games Like Happy Wheels are Unmissable!

Date: 2015-09-22 07:10:49
By: Kevin Kutlesa

Happy Wheels is a cruel game, we've mentioned that before. You have nigh-impossible physics based puzzle tracks and you need to get your wheelchair-bound character across them in more or less one piece. But you can't deny its success or how addictive it can be. It's one of the highest rated games out there and with a tremendous amount of downloads. Ragdoll Physics based game aren't new, but Happy Wheels gave it a new spin, a macabre one that people just latched onto. Have you tried it?

--> Download Happy Wheels <---
Happy Wheels: Similar Games
But Happy Wheels isn't the only game out there that delivers some zany (or bloody) ragdoll physics fun. There are many others just as fun and quite similar to Happy Wheels, perhaps not in the actual gameplay but in the style and animation of its characters. The following are our list of the best ragdoll physics games you can play on PC.


Mount your Friends
Mount your Friends isn't a bloody game like Happy Wheels but instead it's part ragdoll and part tower building. You purpose is simple, start with a single person and then put another one on top of him and then another and so on. Your goal is your make this human body tower as high as possible. Have I mentioned they're all bikini-clad muscled dudes with a secondary physics engine just for "jiggling"? This game is hilarious and quite fun to play and an amazing ragdoll physics game.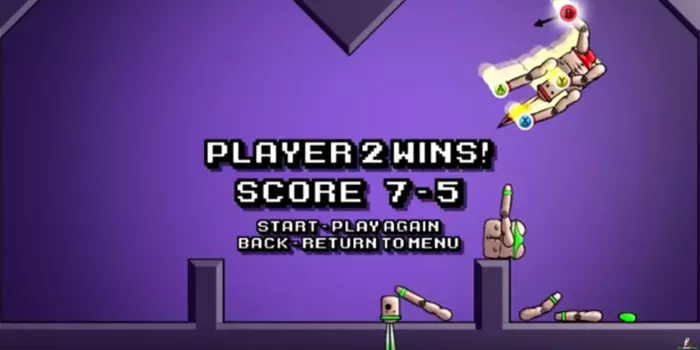 --> Go to Mount your Friends on Steam <--
Garry's Mod
GMod might surprise you to be on this list but Ragdoll Physics are part of the source engine this title is built on. And with GMod letting you have all the fun you want in its creative sandbox, there are countless opportunities to put the ragdolls to the test. If you're interested enough in the subject, you can even make games like happy wheels using just GMod servers. It's going to take a while and a lot of effort but it might pay off!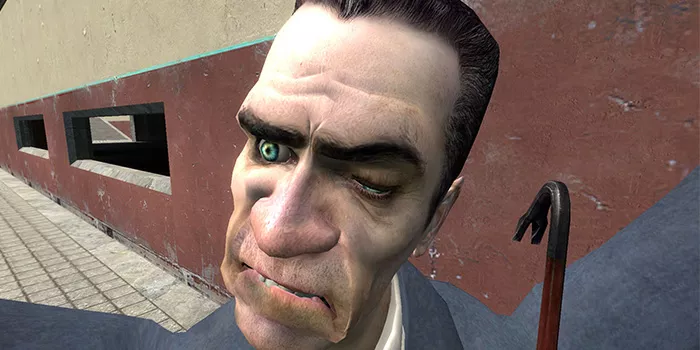 --> Download Gmod <--
Gang Beasts
Gang Beasts is a different game entirely. It's a ragdoll physics-based fighting game in a vein similar to Super Smash Bros. Each player takes control of a brightly coloured beast. The players then pummel each other to bloody death, even sending each other onto giant gears and compactors or even train stations. It's a lot of fun, and it makes for a fantastic game like Happy Wheels.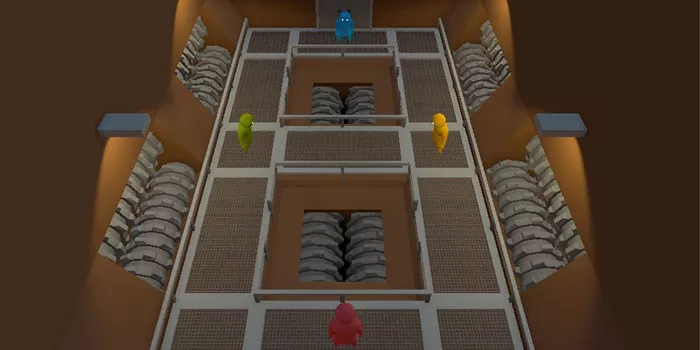 --> Download GangBeasts <--


So there you have our list of Happy Wheels alternatives. Sadly we couldn't find direct Happy Wheels clones, even if we suspected there might be some of them out there. There are a few on mobile platforms but their quality doesn't even come close to any of the titles mentioned in this article. And as we are committed to bringing you only the best quality titles, we focused instead on these ragdoll physics, as they are the closest games like Happy Wheels.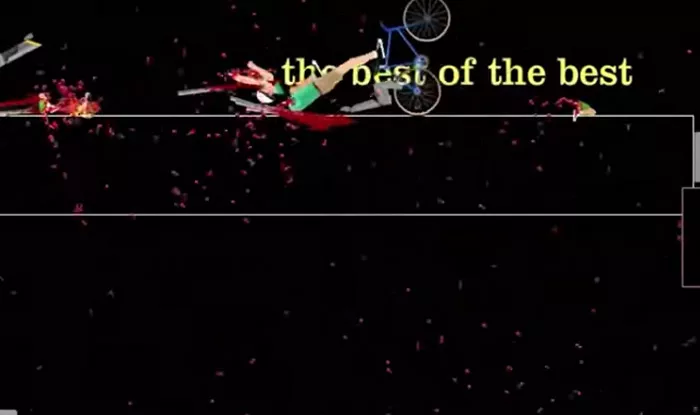 The previous three titles will offer you a similar fun experience but they are completely different from Happy Wheels. And perhaps that is for the best. We don't need bloody games like Happy Wheels, instead we need more engaging ragdoll physics games and the previous three deliver on all fronts.
What do you think? Drop us a line in the comments with your opinion.