Popular Minecraft alternatives: Minetest, Roblox, King Arthur's Gold

Date: 2014-05-13 05:06:04
By: Kevin Kutlesa

Since its release in 2009 as an Alpha version, Minecraft became one of the most popular games in history, with millions of users well before the game actually released, and adding more to the count every day. In Minecraft, players explore a cubed world, gathering resources, managing health and hunger, fighting off monsters, and more importantly, building things with the resources acquired and with no seeming limit beyond a player's imagination. In fact, each day, players unveil their masterful creations to the world, pushing the boundaries of what is possible to accomplish in the game.
While Minecraft started as a free Alpha, it now carries a $26.95 price tag, an economic barrier that's pushed some would-be players away from the game. Thankfully, for them, there are less costly (some actually free) alternatives to Minecraft - gathering masterpiece: Minetest, King Arthur's Gold and Roblox.
Minetest is an open-source Minecraft clone, in development since 2010, featuring a similar look and feel to Minecraft and completely free to download and play. In Minetest, players gather resources and build what the materials and imagination allow them to, but unlike Mojang's game, there is no "End-Game", instead favouring the exploration, resource gathering and building aspects of the game, though it still features health. Minetest is supported not only by its group of developers but also by its expansive modding community, which provide mods for any number of features, from entire worlds to monsters and combat.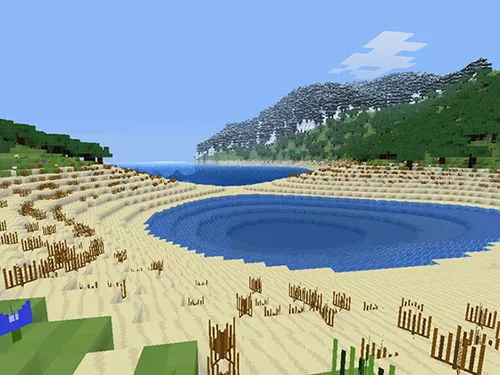 You can download Minetest on Rocky Bytes.
Roblox is another massively multiplayer sandbox builder like the Minetest and Minecraft, but unlike them, the visual style is more reminiscent of Lego games. Intended for children age 8+, the game has been recognized for being a learning tool for children on game development, from visual design to programming (specifically Lua, the language used for scripting in the game). Roblox is completely free, though membership options exist within the game, giving premium players a few advantages not available to regular players.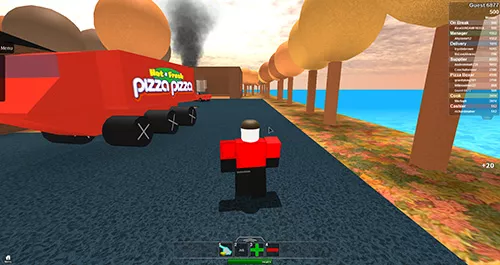 You can download Roblox on Rocky Bytes.
King Arthur's Gold breaks includes building as a game mechanic like the previous games, but it's a completely different experience from the Minecraft, Minetest and Roblox. King Arthur's Gold (KAG) is primarily a strategy game revolving around sieging enemy castles. Characters play three classes in concert, the Knight, the sturdy warrior and powerhouse, the Archer, necessary to pick up ranged enemies and allow the Knight to get up close and very personal, and The Builder, a non-combat class with the only purpose of building, from fortresses to workshops (from which items can be purchased) to ladders and other tools used by the other classes to advance on enemy positions. The Builder class works as characters do in any of the previous games, gathering materials and building new things with them.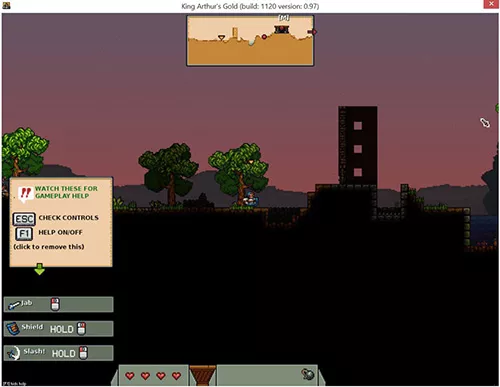 King Arthur's Gold offers both single player experiences and multiplayer, be they cooperative or competitive; but unlike the previous alternatives, it's not free, but it does carry a significantly lower price tag than Minecraft, at $9.99.
If none of these options appeal to you, however, you can find a Minecraft Download on Rocky Bytes. Be warned it's a trial version, meant to last up to 5 days of in-game time, which equates to about 100 minutes of game-time.