The Best Shooting Games (FPS) around the world

Date: 2014-10-16 06:12:03
By: Kevin Kutlesa

First Person Shooters, FPSs, are some of the fastest selling games around the world. Every release of Call of Duty sees millions of gamers frantically rush to buy the latest iteration with almost maniacal fervor. Even here, on Rocky Bytes, First Person Shooters are some of the most sought after games, so we thought we'd make a list of some of the best shooting games you can download from our site.
Call of Duty
Modern Warfare - Call of Duty began as one of the many World War 2 era shooters, where you controlled allied forces in the Great War against the Nazi regime. After drying the well of opportunities this setting offered, the game shifted tone and time, moving to the modern era, to the current wars of our world, setting the events of the game in the Middle East as SAS and American operatives hunting for a radical extremist. Call of Duty 4 changed many of the gameplay features of previous games, such as ditching any form of health pickups in favour of regenerating health. Cover became very important because of this. Also, standing, crouching or lying prone affected weapon accuracy and how easy you were to hit. Multiplayer also became a major component of the game and launched what is the one of the most competitive (and sometimes hostile) multiplayer gaming environments out there. For a free Call of Duty 4: Modern Warfare demo download, click here.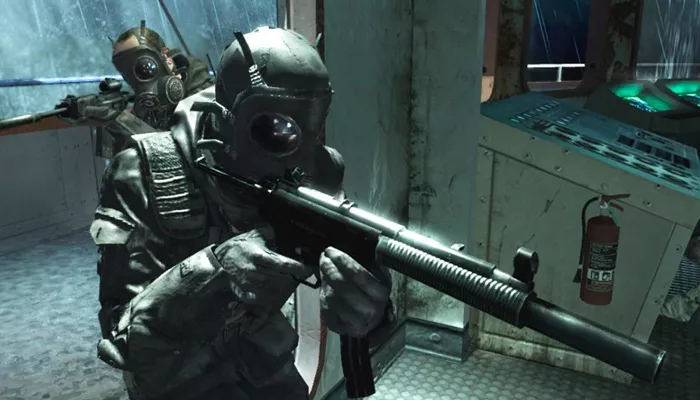 Doom 3
Everyone out there has played doom at one point or another in their lives. Personally, I have the fondest memories of the shareware Doom 1. Doom 3 is a strange creature when it comes to plot as it's both a sequel but can also serve as a prequel to the events of the first game, depending on whom you ask and what your own thoughts are. You play as a new Marine to arrive on a Mars scientific research station and on your first day, they open a portal to hell and unholy creatures invade our dimension. It's up to you to survive and somehow forget that most Marines can hold a gun and a flashlight at the same time. Click here for the Doom 3 demo.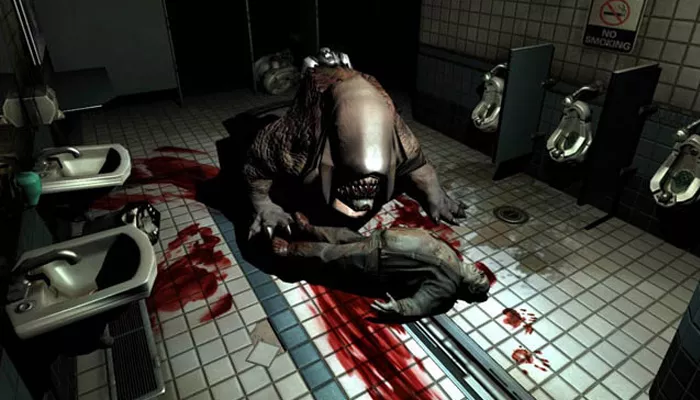 Quake 4
Quake, developed by id Software, the same people behind Doom, is yet another example of the company's mastery over the shooter genre. While the first title had a mystical plot, Quake 2 actually created the Strogg plot, of a war between humanity and an alien race that reuses the dead and rebuilds them into cyborg monstrosities. Quake 4 continues this plot and puts you in control of a soldier captured and partially transformed by the Strogg. Your transformation stops halfway through, so you keep your mind and don't become a mindless drone. Then it's up to you to claim sweet vengeance upon the Strogg and finally end the war. As with the previous titles, you can find a demo for Quake 4 here on Rocky Bytes.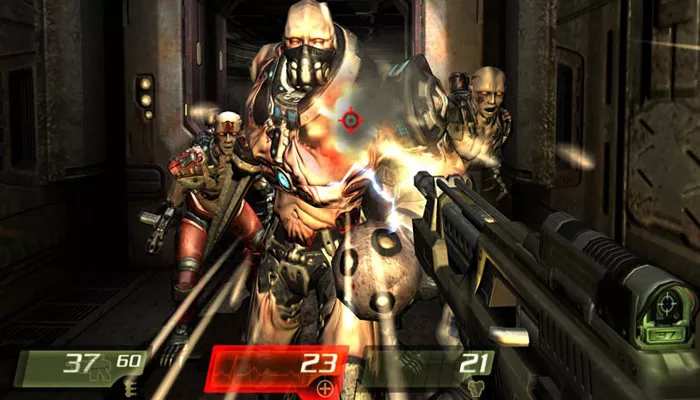 And now, it's your time, what is your favourite FPS game? Hit us in the comments with your favourites.