Slender scariest game has a sequel, Slender: The Arrival

Date: 2014-03-12 16:20:17
By: Solomon Arnett

In Slender game there is no place to run. There is no place to hide. You are all alone in the woods, searching for the truth as it stalks you in the night. Gather each page quickly before it takes you. Never stop. Keep moving. Do not panic or it is over. Do not turn off your flashlight. And never, ever, look back. Scared yet? Follow these simple rules and you can make it through the terror of Slender: The Eight Pages a short and simple horror game in which you must find 8 pages that are scattered throughout the woods. Each pages gives you more information about the entity that stalks you in the dark woods as you look for the papers, the Slender Man, all the while increasing his persistence and determination to catch you. You cannot look at him for long. You cannot fight him at all. Your only hope, your only chance at survival is that you gather all 8 pages before he gathers you.
WARNING: THIS NEXT SEGMENT CONTAINS SPOILERS. If you would like to play the game before you are told everything about it in the next section of this article. You can download Slender: The Eight Pages free here on Rocky Bytes.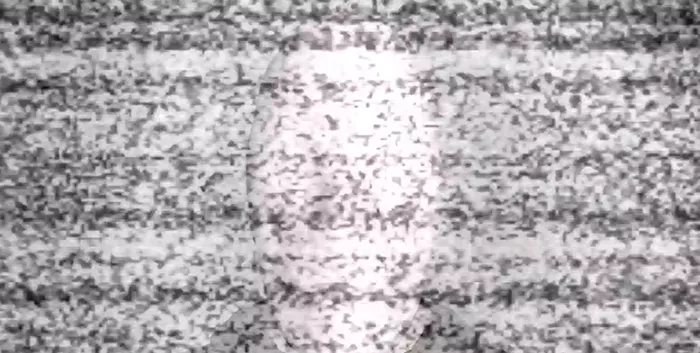 Slender: The Eight Pages can be both a scary and hard to beat game, if you just go in there "guns blazing."But if you stay calm and play logically, you can beat the game easily. The Slender Man will not begin to chase or approach you until you find the first page, but do not wast time just walking around. The longer it takes you to find all 8 pages, the more aggressive the Slender Man becomes. When he is near, you will first hear frightening noises, then your screen will begin to static. If you are on the verge of being captured, your screen will distort.
The 8 pages are, without a doubt, scattered across the woods, but if you just keep moving you will find them all. They will always be at eye level. They will never be up in the trees or down on the ground. They may be on a tree, a gas tank, or even a totem pole, but never above or below eye level. They are all white, so they are fairly easy to find. But what happens once you do find the 8 pages?
Once you gather all 8 pages, there is a period of time of which the player is left alone, in the dark, quiet woods, before the Slender Man shows up and takes you anyway. That's right. You gathered all 8 pages for nothing. Well not necessarily. Beating the main game, which takes place at night unlocks a daytime mode, which is basically the same as the night time mode except that there is no real need for the flashlight. There used to be another mode upon completion of the daytime mode called the "$20 Mode"in which every time the player saw the Slender Man, a specific song would play parodying a song that was created in reference to the game that basically says that if you give the Slender Man $20, he will leave you alone. That's not true, by the way.
Your character's name is Kate. You will learn more about Kate in the sequel to The Eight Pages in Slender: The Arrival when Kate's friend Lauren comes to look for her. Lauren enters Kate's home after her car is smashed by a timely tree, to find drawings and such to hint at the Slender Man, who is not done yet. While in Kate's house you hear her scream as the Slender Man catches her and now sets his eyes upon Lauren as his next victim.
For maximum thrill and experience, you should play both of these games alone at night. Do not play it with a partner. And do not for a second think that one person controlling the mouse and the other controlling the keys is a good idea. It is not. Good luck and good night.