Create your own challenging levels for Happy Wheels

Date: 2014-12-16 09:51:41
By: Kevin Kutlesa
In Happy Wheels your task is to take some poor helpless people in wheelchairs and put them through some of the most heinous stunt tracks ever designed. Undoubtedly you will eventually succeed but along the way you'll have broken their bones, bled them dry and in general impart as much suffering as possible on the poor pixelated fools. Remember you can download happy wheels on Rocky Bytes!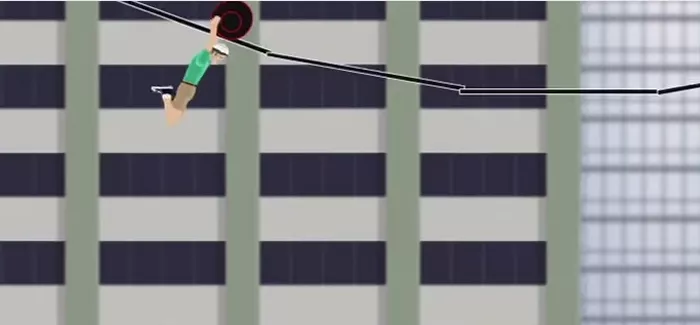 It's incredibly addictive, as we've said many times in the past when we've spoken of this game, but what we haven't yet told you is that playing Happy Wheels is not the end of the experience. Once you're done with all the levels available you might find yourself without reasons to return and that's understandable, but did you know you can create your own levels and not only play through them but put them online?
Yes, exactly that! Happy Wheels not only includes the famous game but also a level editor, allowing you to build your own devious levels to test not only your skills but also those of the people around the world. Just be sure to make something possible to complete of course, no one likes to hit their face against the insurmountable wall. It's good if it's challenging but the moment it crosses into impossible then the frustration seeps in and the fun is lost.
The editor provides all the tools you need to create your own interesting levels. You can create deep valleys or high hills. Add ramps and horribly painfully looking wheels, among others. When you're done, you can test it out to work out the kinks. It takes time, practice and patience and plenty of trial and error to create something that will wow other players. The developers have set up comprehensive rules for creating, sharing and showcasing your creations. You can find the entire thing here, but to summarize some of the most important bits:
- Make sure the levels are as family friendly as possible for Happy Wheels. No crude or explicit depictions of violence or sex or both.
- If your submitted level gets bad ratings, don't attack your reviewers as this could lead to your account being banned. And don't be discouraged if you fail, it takes practice.
- You can email them if you wish for your level to be featured, but be aware that it has to be very good for that to happen.
- Be original. There have been hundreds of levels so repeated that users have come to give them zero stars and even report them as inappropriate, so think hard on what you want to do.
Finally, there's a tremendous piece of advice from the guideline's writers: Take your time and make sure that the product is one of quality. You shouldn't be able to make two high quality levels in one sitting, according to them.
We at Rocky Bytes hope the previous information not only helps you get started on making your own Happy Wheels levels, but that when you do you come back and tell us all about it in the comments!