How to Play Right click to Necromance
How to Play Right Click to Necromancer

Date: 2016-12-20 09:23:32
By: Adam Singleton
Rocky Bytes Score

Very Good!
In order to follow this guide you will need to download Right click to Necromance. Please click the green button below.
How to play Right Click to Necromancer, the first and most important as stated in the title is you will need to do a lot of right clicking! You start with a very small army however any other enemies you defeat can be brought back to life and join your army.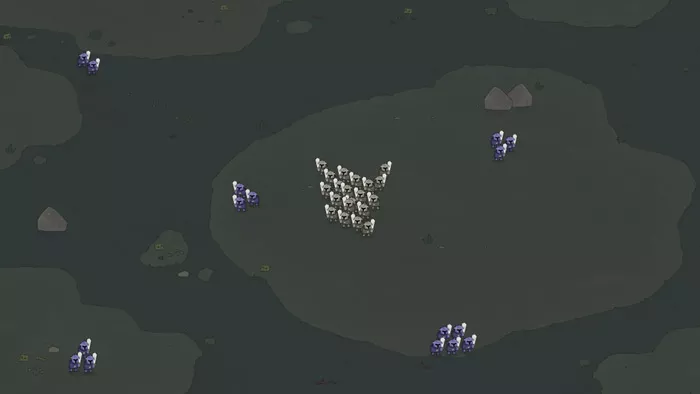 Now one thing you will have to bear in mind is if you go straight for an army of for example ten people when yours stands at four then you are guaranteed to be defeated and it will be game over so it's about (and very much like in real life) picking and choosing your battles especially early on in the game, you want to look for roaming groups of enemies how are smaller in numbers than yours as this will put you at the best advantage to take them down and add them to your own undead army.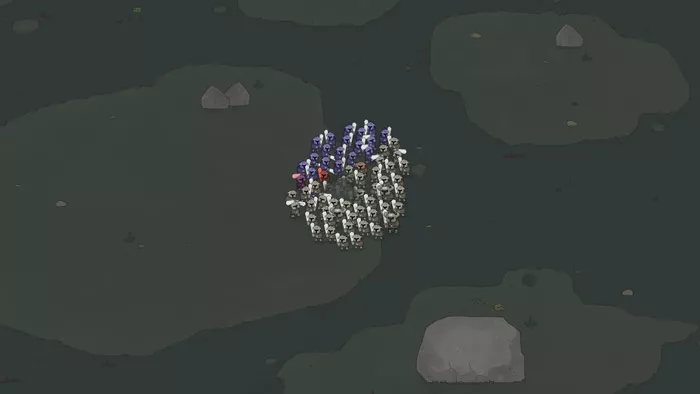 Once you have increased your army to a fairly reasonable size you can start looking to partake in larger battles, at the start of the game most of the people (or are they soldiers?, we'll call them people for now) are fairly small but as you progress you will see bigger soldiers and then even bigger enemies such as a shaman style wizard thing and a large monster, if you see groups with these types of enemies in them then make sure you have the numbers in your team to be able to take them down because the larger monsters can take a fair few out of your army however once you do defeat them they will become part of your army so you can have a whole variety of different soldiers and monsters in your army and when you have built a huge army full of lots of different types of monsters you may be ready to take on the biggest monsters in the game!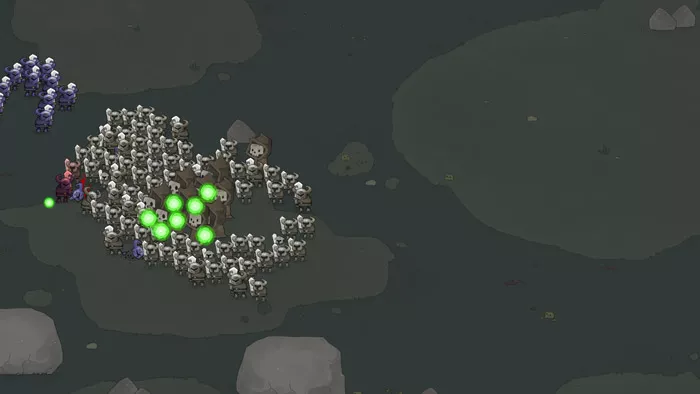 They tend to hang around towards the bottom left of the screen and will take an army to defeat however once you have one of them in your ranks and a large amount of expendable bodies, it's unlikely you will be defeated for a good while.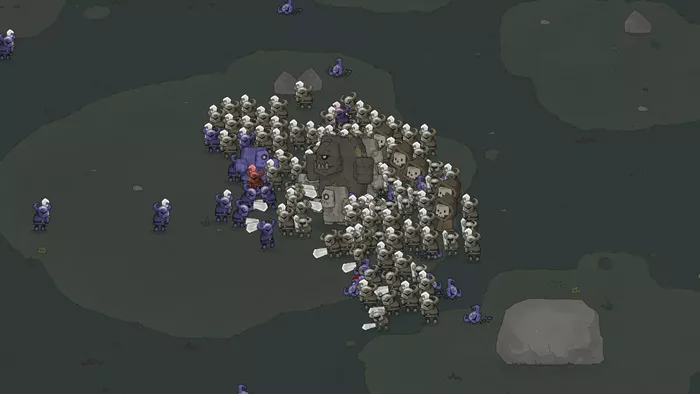 We hope this how to play guide has been of use to you and you enjoy playing Right Click to Necromancer.

How to install Right click to Necromance
Here's a quick guide to installing one of the best games available for free on the Rocky Bytes website. First you will need to find the game you want in this case it's the awesome Right click to Necromance, ...

Why Right Click to Necromance is a game you must play. First there was Worm (if any of you are old enough to remember that it was normally built in on some of the early home PC's) then came Snake for the Nokia mobile phones, more recently we had Agar.io, what did all these games have in common well ...

Right Click to Necromancer is an incredibly addictive game where you must fight supernatural armies with your supernatural army, if you win the battle the zombies of the army you have just fought will rise up and fight on your side. As in life the best tip for playing this is to pick your battles and ...