How to Play Roblox
Learn the basics on how to play Roblox.

Date: 2015-01-28 01:38:06
By: James Fleckenstein
Rocky Bytes Score

Very Good!
In order to follow this guide you will need to download Roblox. Please click the green button below.
Welcome to this tutorial on the basics on how to play Roblox. The game is pretty simple to play, so you should be on your way to having tons of fun in Roblox in no time by reading this short tutorial.
Before proceed with this guide, please make sure that you already have Roblox installed and ready to go. If you do not have Roblox installed and would like some help on how to install Roblox, feel free to check out our guide on How to Install Roblox.
Once you have Roblox installed, you may continue with this tutorial.
First, when the Roblox set-up is complete, it will automatically open up an Internet browser window with tons of online servers for you to play on. Here, you will choose from an array of servers and connect to them: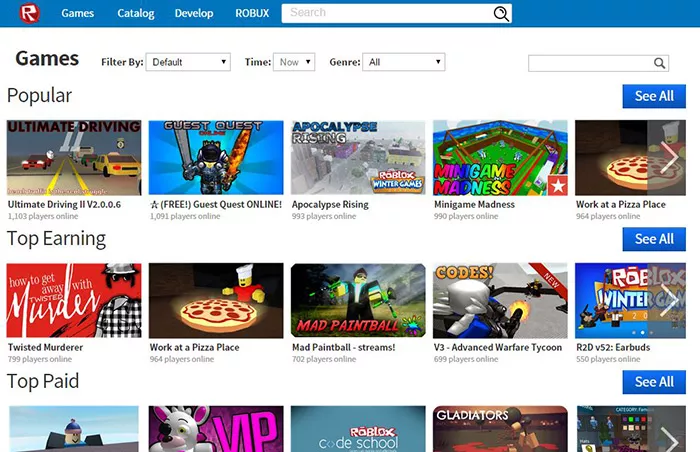 You can choose from any of the servers on this website. There are a lot of them, and you can find the type you want by using the filter at the top of the page. I wanted to test out the game, so I picked a populated server: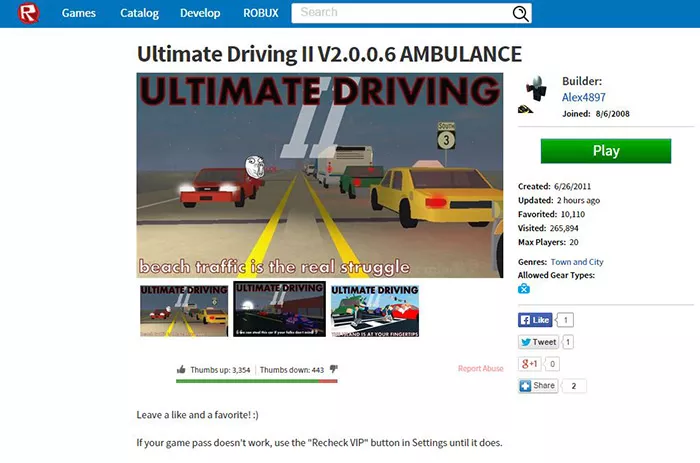 When you select a server, you are taken to the server's main page where there will be information on the server, likes and dislikes, screenshots, and more. When you are ready to try out the server, simply click on the green "Play" button. I did that, and the Roblox Player window automatically opened, loaded the server, and I was in the game: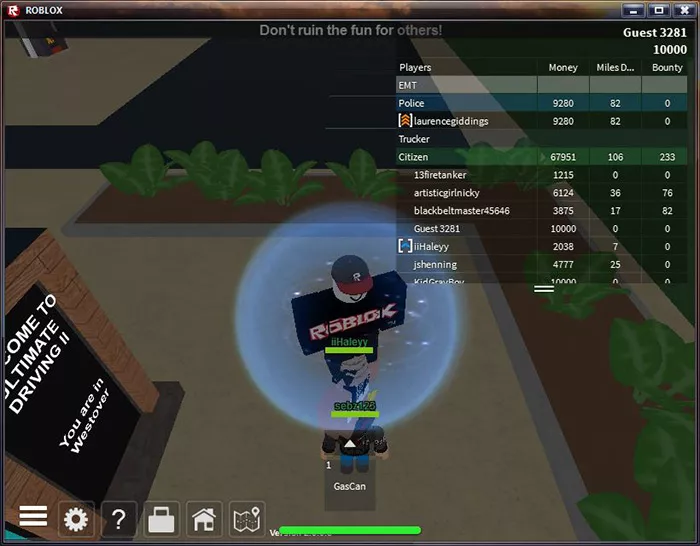 When I was in the game, I noticed I could choose specific characters that I wanted to play. These characters vary from server to server, and in order to use the character you want sometimes the server requires you to register on their personal websites or on the server itself in order to use all of the features on their server: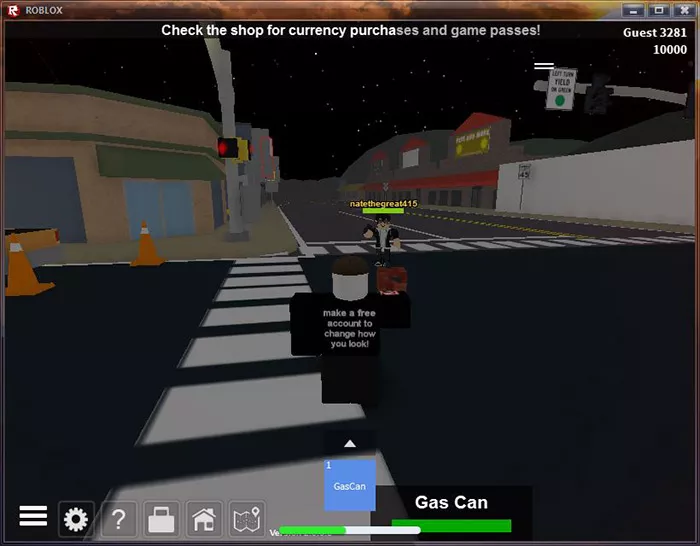 I noticed that the controls in the game are pretty simple. You use the mouse to look around and aim as you would expect, W-A-S-D to control your character's movement, left click to use an item and/or shoot, and the mouse wheel to zoom in and zoom out. Each server has it's own controls in terms of the items in the game, and the server will most likely specify these controls and commands when you first join the server.
Roblox has made it very easy to jump right in and start to have fun right off the bat. Everything is practically automated and done for you, and it is incredibly simple to jump from server to server and learn the controls in the game, especially if you have some gaming experience. I hope this tutorial helped start you off and you enjoy playing Roblox!

Learn how to install Roblox!
Welcome to the Roblox installation guide! This tutorial will teach you how to install Roblox in just a couple simple steps. Before you proceed, please make sure you have downloaded Roblox by clicking on the download ...