How to Install Happy Wheels
How to install and jump into the Happy Wheels demo.

Date: 2014-10-08 00:41:51
By: James Fleckenstein
Rocky Bytes Score

Very Good!
In order to follow this guide you will need to download Happy Wheels. Please click the green button below.
This tutorial will show you how to install and get right to playing Happy Wheels. To start, please download Happy Wheels from the download link above directly from Rocky Bytes. The game has been tested and scanned, so it is safe to install on your computer.
Once you have done that and have gotten to the installation you are ready to start using this tutorial.
Once you have been greeted with the Happy Wheels installation windows, click next: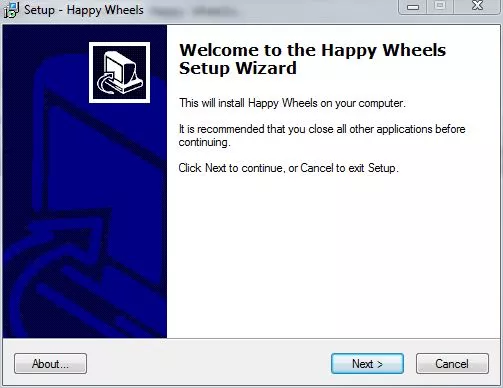 Like all applications that you install onto your PC, choose where you want to install Happy Wheels. For most situations, you can just leave this as it is since the best location to install Happy Wheels is already inserted for you:
Once you have done that, the next major step of the installation is simple, installing. Just click install: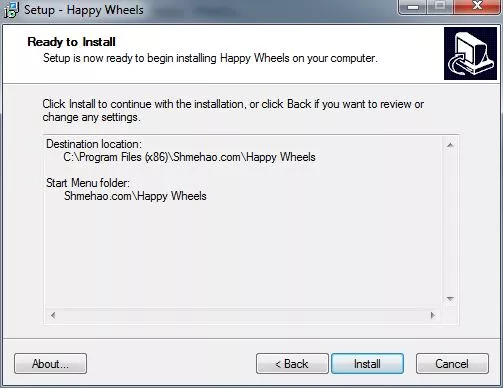 The installation should only take a couple seconds since this is a small sized game. Once it is complete, just click "Finish" in the installation window. Make sure "Launch Happy Wheels" is checked to start the game and continue this tutorial: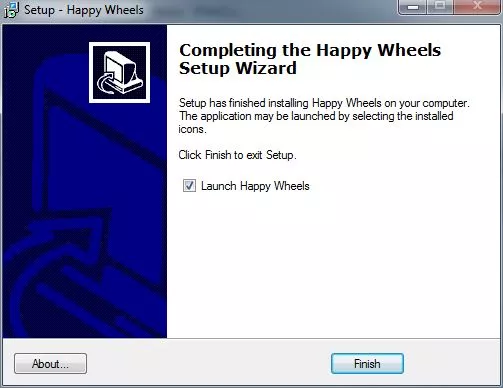 After you have finished, the game will automatically start up and will bring you to the Happy Wheels main menu: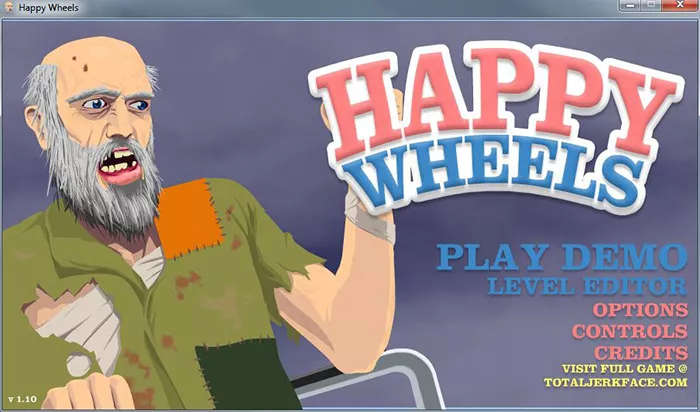 You can choose from any of the options in the main menu. However, in this tutorial we will select "Play Demo" and get right into the game. Once you have done that, you will be at the levels menu where you can select from a number of "Featured Levels" to start the game. We will select "Obstacle Course":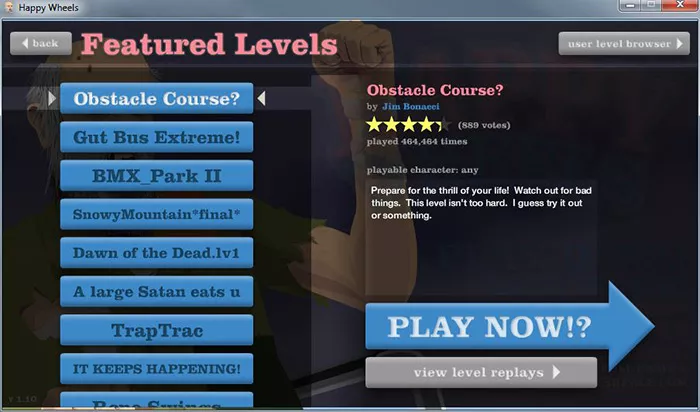 Now, you will be able to select a character to play in the level that you chose. Feel free to pick any one of the available characters. In this demo, you get four to choose from: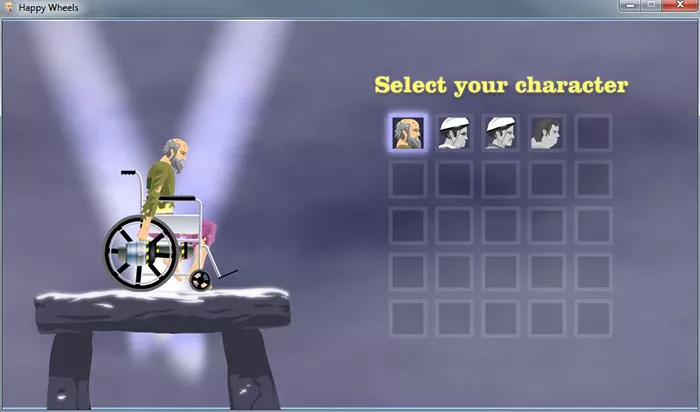 Now, you will be in your first level in Happy Wheels: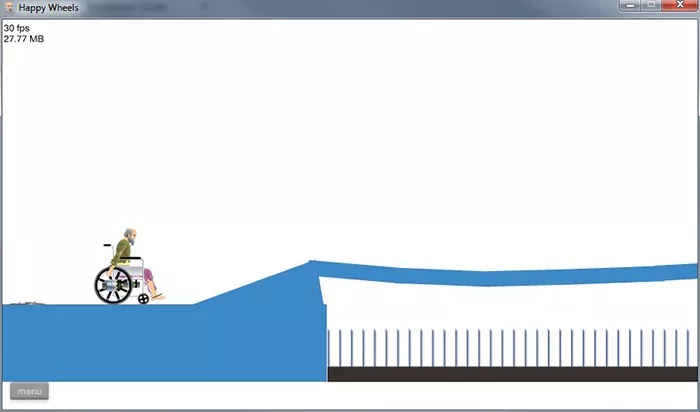 Enjoy the demo!

Learn how to play the Happy Wheels demo.
In this tutorial, you will learn how to play Happy Wheels. Not to worry, Happy Wheels is a pretty simple game, so once you know the basics you'll be good to go! To start this tutorial, make sure you have Happy ...