How to Play Happy Wheels
Learn how to play the Happy Wheels demo.

Date: 2014-10-08 01:49:47
By: James Fleckenstein
Rocky Bytes Score

Very Good!
In order to follow this guide you will need to download Happy Wheels. Please click the green button below.
In this tutorial, you will learn how to play Happy Wheels. Not to worry, Happy Wheels is a pretty simple game, so once you know the basics you'll be good to go!
To start this tutorial, make sure you have Happy Wheels already installed and ready to go on your computer. If you don't, please refer to how to install Happy Wheels tutorial.
First, we will start Happy Wheels. The game will start up and you will be directed to the main menu: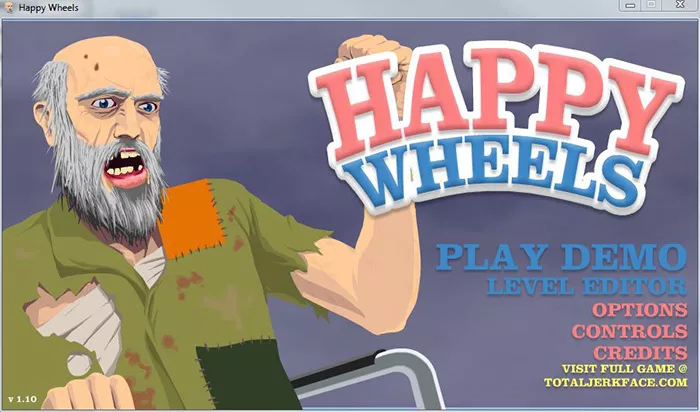 At the main menu, you will have a selection of options for you to choose from. In this tutorial, we are going to learn how to play the game, so we will be selecting "Play Demo". Once you select "Play Demo", you will be at the level selection screen: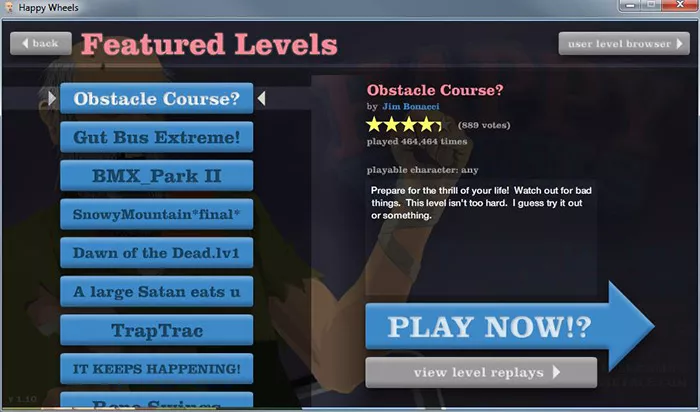 Here, you can select from some featured levels that you are able to access in this demo. In this tutorial, we will be selecting "Obstacle Course". When you select that, you will then be directed toward the character selection screen: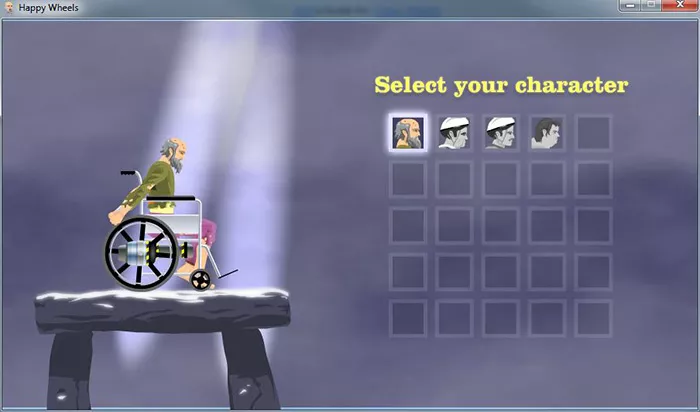 At the character selection screen, you can choose from four characters in this demo. Feel free to choose the one you want. Once you pick your character, you will be thrown right into the level and will be able to start: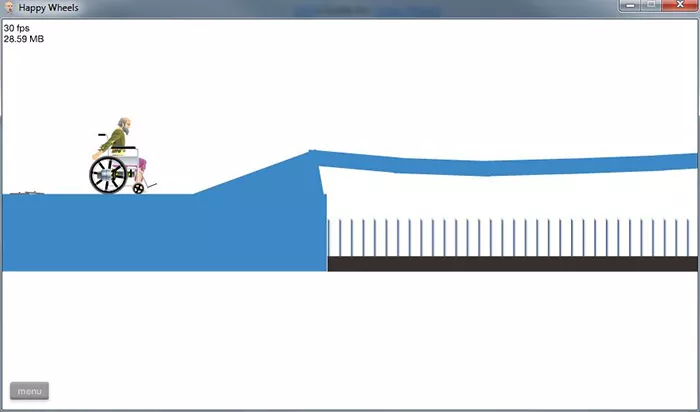 The controls are simple in Happy Wheels. To move forward, use the Up arrow. To move backward, use the down arrow. To lean forward, the right arrow. To lean backward, to left arrow. You also have jet propulsion built right onto your wheel chair in the game. This allows you to boost your character in the direction that the jet is aiming. To use the jet, press and hold the "Space" key/bar for as long as you want to use the boost. To change the direction the jet boosts you, press and hold the "Shift" key until the jet is aiming the direction you want to be boosted.
As you move throughout the levels you will encounter many different obstacles: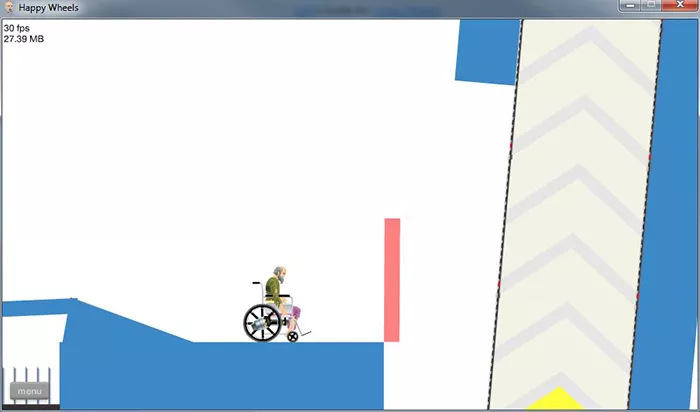 And be careful, if you move forward too suddenly, you may fall down. Though, you can just roll yourself right back up again using the controls: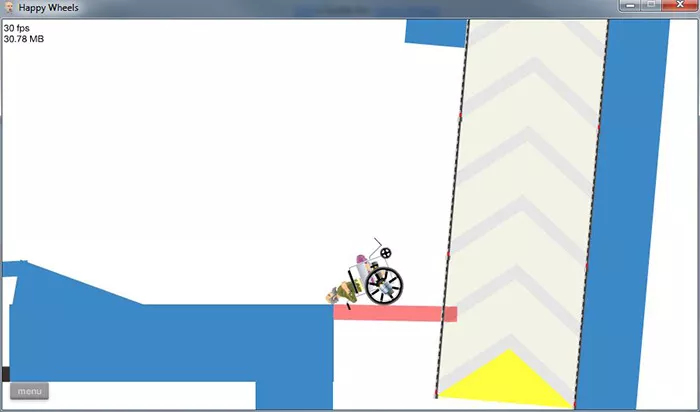 Of the many obstacles in the game, some are harder than others. If you make the wrong move or don't pay attention, you may end up in a tough situation that isn't too ideal for your character: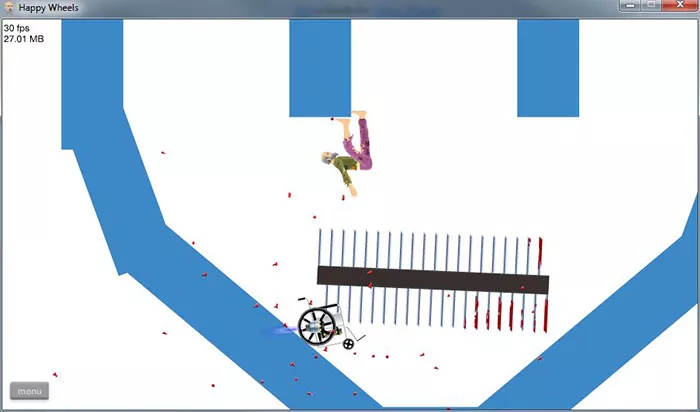 Those are the basics! You are well onto your way to playing Happy Wheels. It is a very simple game, but once you know the controls and what to avoid, you are good to go. Enjoy the game!

How to install and jump into the Happy Wheels demo.
This tutorial will show you how to install and get right to playing Happy Wheels. To start, please download Happy Wheels from the download link above directly from Rocky Bytes. The game has been tested and scanned, ...