Is Happy Wheels an educational videogame to be played in school?

Date: 2014-06-23 03:30:46
By: Solomon Arnett

Happy Wheels is a popular cartoon cruelty game for PC created by Total Jerkface. The game was created to be intentionally bloody, cruel, and support one of the worst of our human desires: "to watch others in pain." The idea that it should be played during school hours, when your children/students should be studying, is completely preposterous. And while there are arguments for both sides, Happy Wheels is a game that can actually be considered educational.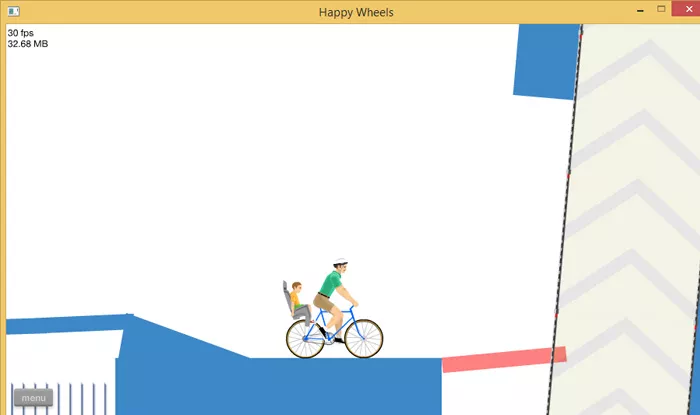 If you just read the introduction and thought to yourself, "I don't have a desire to see others in pain," stop lying to yourself. When's the last time you watched a fail video and didn't laugh, watch it again, or watch another video after it? Never. And if you're not familiar with the term "fail video" then you're probably more familiar with the pain displayed on America's Funniest Home Videos. And if you're not familiar with either of those, then you probably won't ever play Happy Wheels or watch YouTube. You're missing out on a great part of life by not watching fail videos. Now that's education! Each and every year thousands - maybe even millions - of fail videos are uploaded and watched. There are so many at this point that one, if desired, could create a website full of what not to do. People could watch these videos and be educated on what crazy ideas not to try or do; and if they do decide to give it a go, they will at least have a guide that shows what will happen to them if they go about it the wrong way. If you've played Happy Wheels before, this may sound all too familiar as it is essentially the same thing, only better.
With fail videos, you are quite limited in the educational experience, because you are only able to see the failure unfold in one way - unless of course you've struck gold and find a video of a complete idiot who decides to try again and again to complete a task from various angles and approaches (trust me it's out there). With Happy Wheels, you can fail over and over again until you get it right. Once you do so, you can try to get it right consecutively and then get out in the real world and try it. What's the worst that could happen?
A lot actually. You could severely injure yourself. You could even die. Happy Wheels is education in a sense that you should not try these things, because the unfortunate is what will happen. It is a game with created physics and rag doll effects. The game does not have accurate physics or even speed indicators. At least if it had speed indicators, one could argue for its place in education. But it definitely has no place in a school.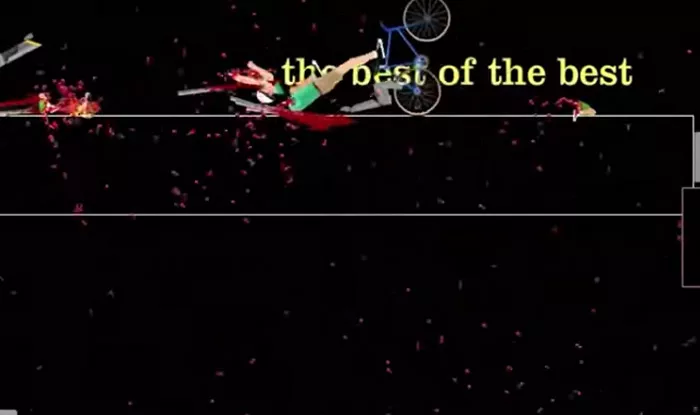 A child's mind is literally like a sponge, It soaks up everything it comes in contact with and in some cases it doesn't have to touch a surface in order to be absorbent - just like a sponge. In a room full of moisture, a dry sponge will eventually soak up the moisture, allowing every good or bad thing about that moist air to now be inside of the sponge. And a child's mind will do the same. Happy Wheels is a game that has no place in a school not only because of its misleading created physics, but also because it is a very bloody and cruel game. And this should not be what your child sees when he/she accesses the internet. Because it is interesting, fun, and addictive in nature, eventually this will be all your child looks for when he/she looks forward to playing Happy Wheels.
Don't get me wrong, Happy Wheels is a great game. When I tested it before uploading to Rocky Bytes I found myself wasting a lot of time trying to get passed the fits level. Thus, I am fully aware of the game's addictive qualities. I simply believe that Happy Wheels is mildly educational, but it has no place in school. You can try here and download Happy Wheels right now from Rocky Bytes.
What do yo you think? Is Happy Wheels an educational game to be played in school?