How to Play Pokemon Global Revolution
A tutorial that teaches you the basics of how to play Pokemon Global Revolution to get you started!

Date: 2015-01-28 02:36:22
By: James Fleckenstein
Rocky Bytes Score

Very Good!
In order to follow this guide you will need to download Pokemon Global Revolution. Please click the green button below.
Welcome to the Pokemon Global Revolution "How to Play" tutorial. This tutorial will teach you the basics to get you started with Pokemon Global Revolution.
In order to continue with this tutorial, please make sure that you already have Pokemon Global Revolution installed and ready to go. If you need help getting Pokemon Global Revolution installed, check out our guide on How to Install Pokemon Global Revolution. Once the game is installed you may proceed with this tutorial.
First, make sure to start up the game. Once you have done that, you should be at the title screen of the game: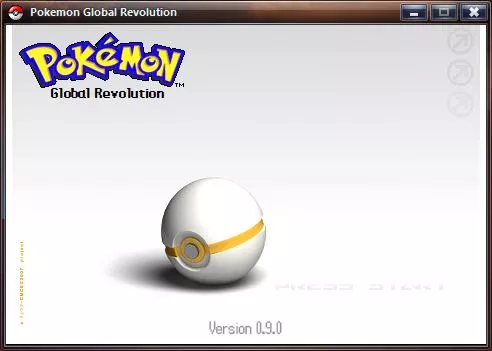 At this screen, simply press enter to begin playing the game. When you do this, the game will proceed to the simple main menu screen where you can choose whether to change the options in the game, or to start a new game. If you want to change the music or sound volume before resuming the tutorial, do this now. Once you have done that, simply select "New Game" to start a new game: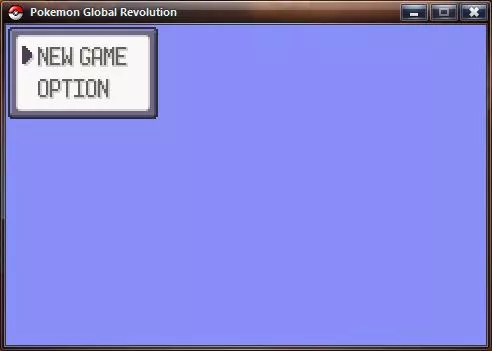 When you select "New Game", the opening sequence of the game will begin: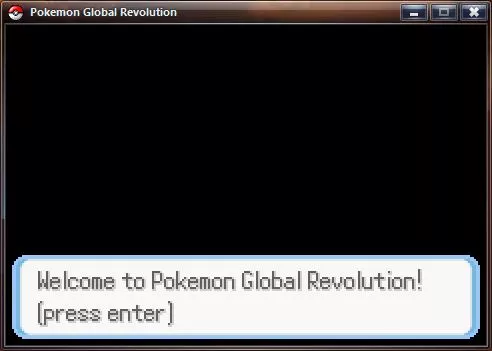 Here, simply press enter to continue with the opening sequence of the game so you can get started: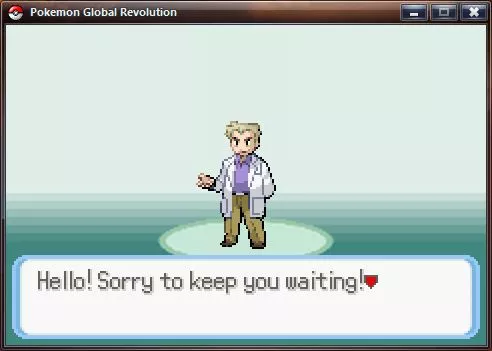 As you continue through the opening sequence, the game will give you the option of learning about the controls, about the game, or to choose to skip all of that if you are confident you know what you are doing. Here, we are going to select "Controls" to learn about the controls in the game so we know how to control our character: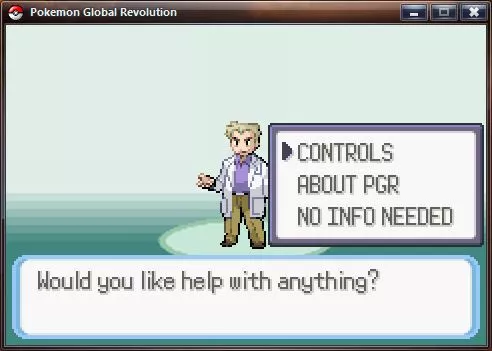 The controls in the game are quite simple. You use the arrow keys on your keyboard to move your character around, C to confirm choices - talk to people - and check things out, X to exit - cancel - or open the menu, F5 to use registered items, and Z to make your character run. You can always see these controls in the game, too, and in the options menu in the game in game you forget: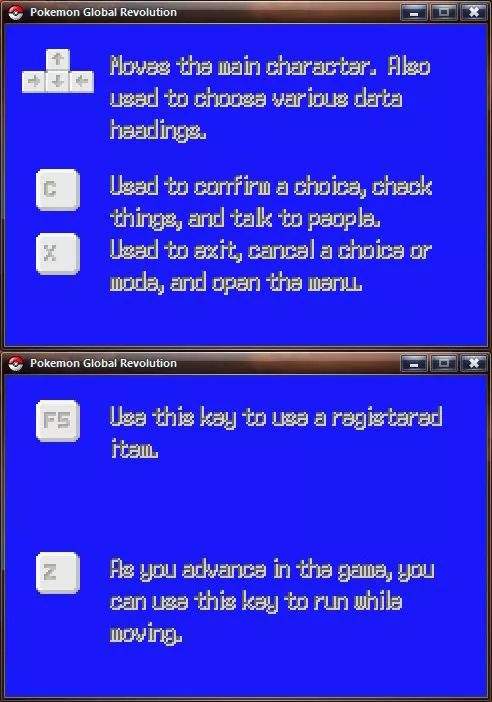 Now that we have learned how to control the game, continue by pressing enter. The opening sequence for the game will continue and you will learn more backstory. If you are familiar with Pokemon games, this information will most likely not be new to you: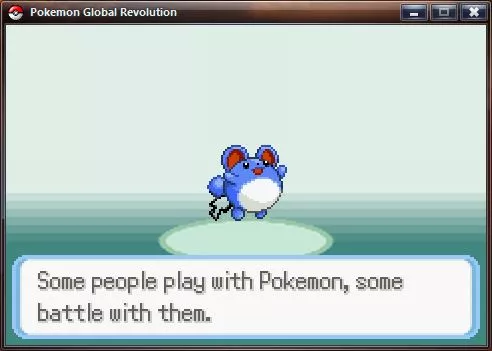 Eventually, you will get to a point where you have to choose your in-game gender and Pokemon color. Simply select what you wish here: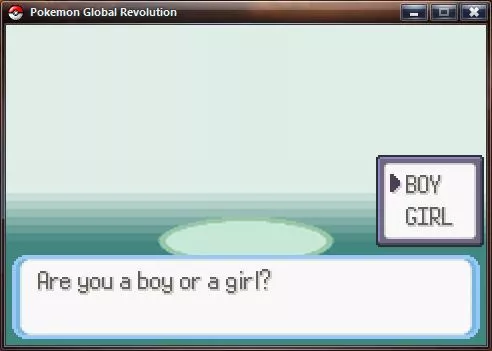 You will also choose a name in the game. The game will refer to you by this name throughout your time playing it, so choose anything you like: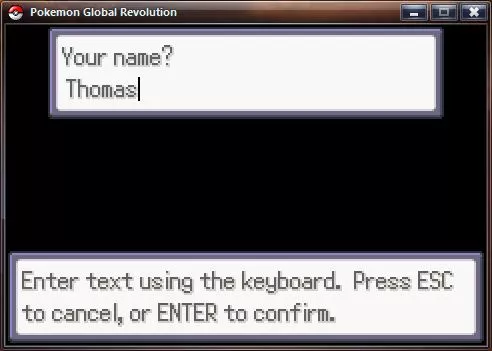 Once you choose and confirm your in-game name, you will enter the game for your first time! Use what you learned in this tutorial as you continue playing the game: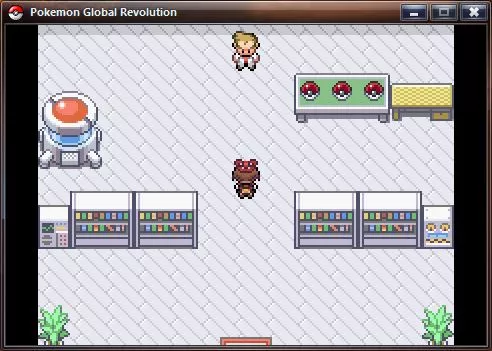 That's all there is to it! Definitely feel free to refer back to the controls if you forget what key does what. I hope this tutorial helped begin your Pokemon Global Revolution experience. Enjoy the game!

A tutorial on how to install Pokemon Global Revolution.
Welcome to the Pokemon Global Revolution Installation Tutorial. This guide will help you get Pokemon Global Revolution installed properly so you can get right to playing. In order to continue with this tutorial, you ...