How to Install Surgeon Simulator
Learn how to install Surgeon Simulator in just a couple easy steps!

Date: 2015-01-07 23:51:28
By: James Fleckenstein
Rocky Bytes Score

It Rocks!
In order to follow this guide you will need to download Surgeon Simulator. Please click the green button below.
This simple guide will teach you how to install Surgeon Simulator in just a couple simple steps. In order to continue with this tutorial, please make sure you download Surgeon Simulator so you are ready to install it. Make sure once you download it to use our safe extractor to extract the files onto your desktop. This tutorial also assumes you are using WinRAR Archiver for archive extraction.
Once you have the files on your desktop, all you have to do is extract the directory of Surgeon Simulator onto your desktop: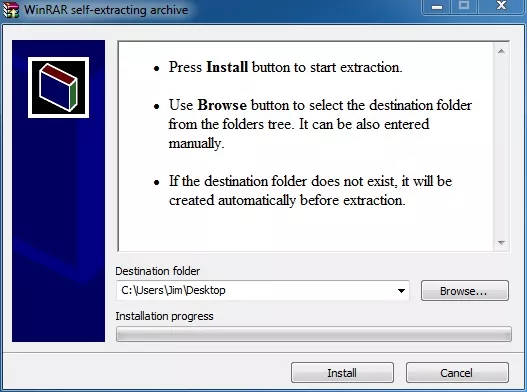 To extract it, click on the "Install" button in the window. Once you have done that, the Surgeon Simulator directory will extract to the "Destination folder" that you set. By default, this is your desktop. You can leave this alone if extracting it to your desktop is okay with you. Most of the time, this is just fine. Allow the files to extract onto your desktop: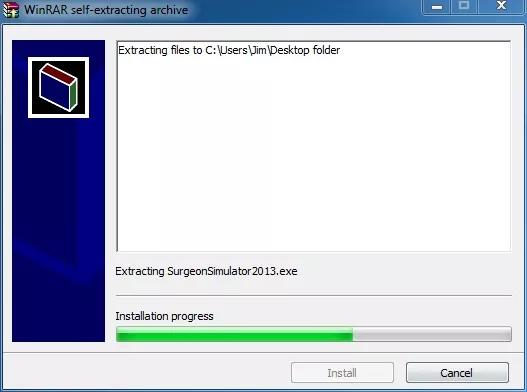 Once the files are finished extracting, the Surgeon Simulator Configuration window should automatically open up. In this window, you can specify your preferred screen resolution to play the game in. You also have the option to run the game in a window, rather than in full screen. If you need to, you can also change the Graphics Quality of the game to suit better for your system. Feel free to change these settings to your liking. However, the following settings will work just fine on a relatively modern PC with 1920x1080 resolution, assuming you would like to play the in window mode: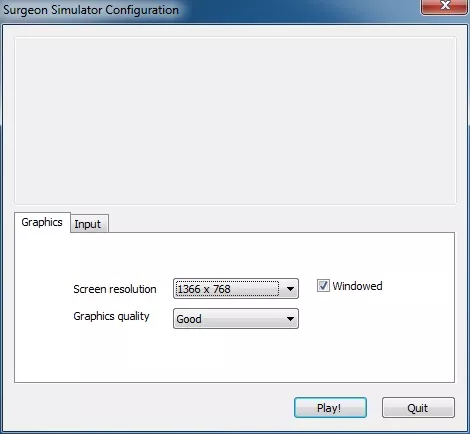 Once you press "Play!" the game will start up right away: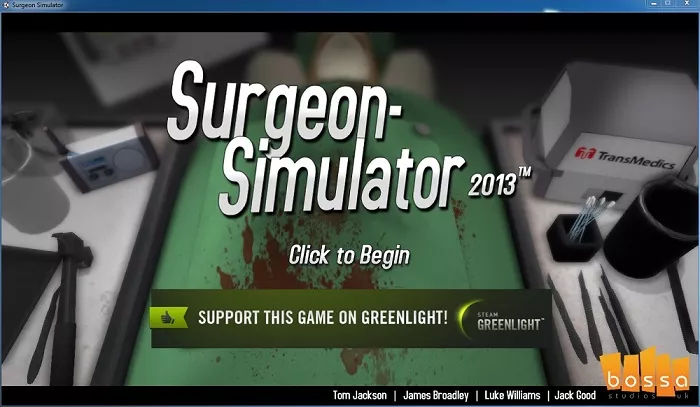 That's it! The game is installed and running on your computer with the settings you specified in the configuration. We hope you enjoy the game! If you want to learn how to get started in the game, make sure to check out our "How to play" guide for Surgeon Simulator.

Learn how to get started playing Surgeon Simulator!
In this tutorial you will learn how to play Surgeon Simulator in just a couple easy steps. The game is relatively easy to learn how to play, but playing the game can be pretty difficult if you aren't careful - just ...

You know you want to do it, right? You want to play at school and I'm not talking about soccer or anything like that. You want to play your videogames at school. Sadly, most block games and certain sites so their students focus on their studies, but we've got you covered with a list of amazing ...

Doctor, nurse and any other of medicine-oriented games exist in the world, and most of them take a very serious, almost austere approach to this profession (or calling depending on whom you ask) and only give you a glimpse of what it's like to be one of the men and women responsible for keeping us ...