Slender man, internet myth or something to be afraid of?

Date: 2016-05-06 07:48:41
By: Adam Singleton

In the last few months there has been a wealth of Slender Man games released and this has caused me to look further in to the origins, myth and mystery that surrounds this supernatural creature, now don't get me wrong whilst I love the paranormal and jump scares and playing horror games I'm not a believer in these sort of things, I can allow my imagination to believe them for the course of a game, movie or a good story but I have never had a paranormal experience (well maybe one but I was very young at the time and now put that down to my overactive childish imagination) but the internet seems obsessed with Slender Man and I suppose they should be as he was created on the internet, Slender Man came about as a competition to create a creepy photoshopped photos for a website called something awful and a forum used called Surge created a couple of images of kids playing with a tall man in a black suit watching them from a distance, the pictures were made so well at first glance you may not even notice the figure in the background but when you look again it's undeniably there (of course it is, it's man made).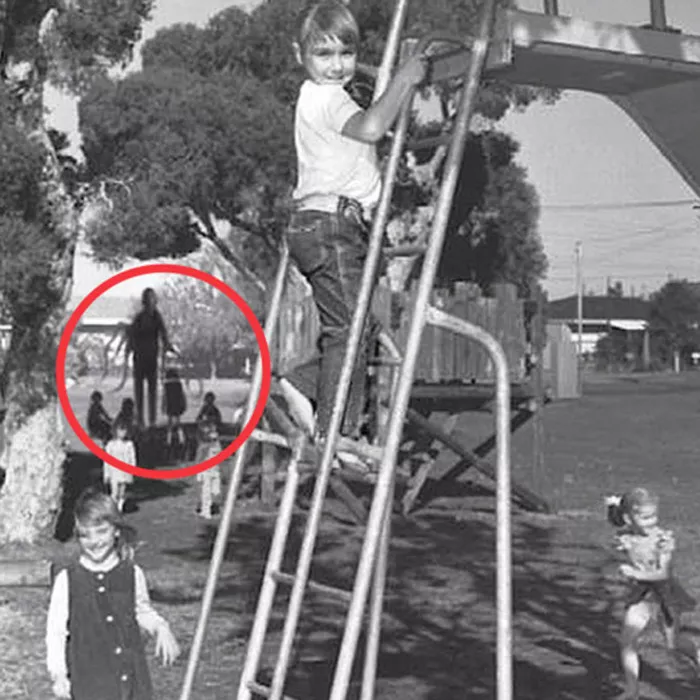 Surge to give it added gravitas also added a text to his picture "We didn't want to go, we didn't want to kill them, but its persistent silence and outstretched arms horrified and comforted us at the same time…" – 1983, photographer unknown, presumed dead." As the phenomena spread more and more stories of the Slender Man started to appear more pictures as well, and soon the Slender Man became more than just an entry in a photoshop competition, now he had a backstory, stories of how he originated from a man who was tortured which gave him his long arms and legs as he was hung from a tree and stretched out how his face was mutilated and disfigured which is why now he seems to hold no facial features. As these stories grew wilder and more speculative so did the popularity of The Slender Man, and the internet seemed to have a growing obsession with Slender Man.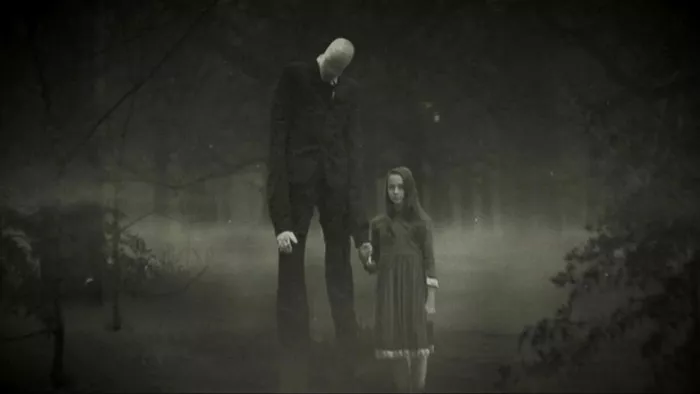 It is said whilst he has the ability to haunt anyone Slender Man is most fond of taking children of under sixteen years of age, and that his face has the ability to turn morph in to what we fear the most.
Slenderman became so popular he even had a version of him put in to Minecraft known as Enderman who although non-volatile will turn so if the player stares at him for too long and then will try to attack the player, although he doesn't like rain or bright sun shine, bah fair weather demon!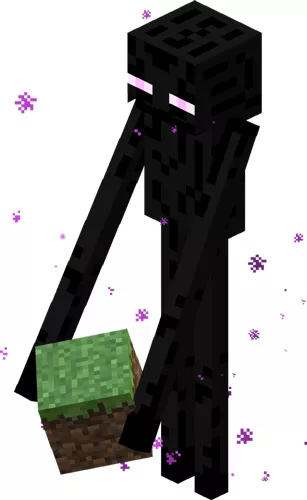 The thing with Slender Man is and I hate to be a party pooper here is he can be traced because he is a creation of the internet everything about him can be documented back to the original picture by Surge, not like real urban legends like vampires or werewolves or even zombies where there have been folk lore tales for so long that the they have a rich and varied compendium of stories about them.
Slender Man is not real and is nothing more than a meme and although the fantastic stories are great to hear and enjoy, and the games that such as Slender Man and the eight pages or Slender The Haunted Metro are a blast to play sadly the myth of Slender Man is exactly that just a myth and one that we even know the origins of, although apparently there was a similar character in German folk lore called "Der Grossman" (The Tall Man) it's unlikely he suddenly switched from haunting German kids to American ones and also the Germans have a monster for everything, look up Belsnickel, they made Santa Clause in to a monster!
According to one resource the more you research or talk about Slender Man the more likely he is to start appearing to you so perhaps I'm playing a dangerous game writing this article but for the time being enjoy the scary Slender Man games we have on offer here or any of the fantastic horror games we have here for you to download for free and of course if you want something less scary we do have Minecraft just watch out for The Enderman!