PHASE 1 - Nominee Submissions

Finished

PHASE 2 - Voting Period

Finished

PHASE 3 - Winners Announced

Finished
David Walsh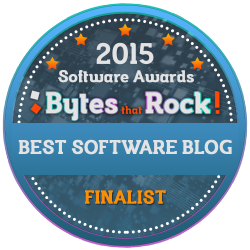 Why?
The articles explain very clearly their subject matter even showing the code for some of the applications that David talks about so if you are a coder or programmer you can understand everything with clarity.

The popular topics link is very helpful meaning you can go straight to any blog posts in the subjects you are most interested in.

The blog is very colorful and features cartoony graphics which make it very appealing, on the right hand side you can skip quickly to popular features, demos or guest posts.

A well designed, informative blog.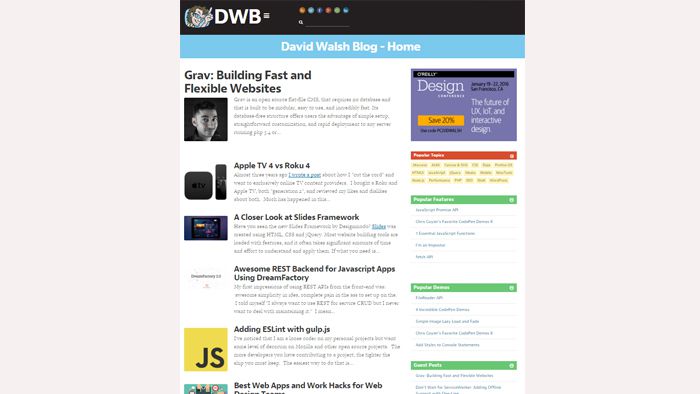 About David Walsh
Website: http://davidwalsh.name
David Walsh is a software blog written by David Walsh, he has a rather charming and inviting writing style and the blog is full of lots of interesting and fascinating content.

There are many demos to graphics and many articles that can help people learning or wanting to learn code or programming.