PHASE 1 - Nominee Submissions

Finished

PHASE 2 - Voting Period

Finished

PHASE 3 - Winners Announced

Finished
Jury
Edward Chester
Edward Chester is a freelance technology journalist specialising in PC hardware, mobile phones and software. With nearly ten years' experience in the industry he has covered just about every technology subject there is from the latest 14nm chip manufacturing technology to the addictive nature of Flappy Bird.

As well as freelancing for a number of different publications including PC Pro and Custom PC, Edward is the Computing Editor for TrustedReviews.com, one of the UK's leading consumer technology review sites that reaches over 10 million unique users every month.
Tasked with managing the entire editorial output of the computing section, the aim is to provide everything readers need to know when buying their next computer, whether it's a slim and light ultrabook or the latest super-fast graphics card.

Prior to this he worked full time as the editor of PC enthusiast and modding site, Bit-Tech.net, following a long tenure as Deputy Editor of TrustedReviews.
Adam Singleton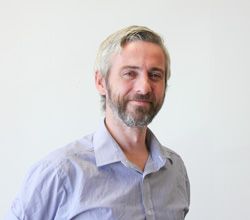 Adam Singleton is the leading software review writer at Rocky Bytes US. Rocky Bytes is the software directory that holds and supports this award event. Adam has years of experience with Information Technology, multimedia production and management, and content management.

At his current position at Rocky Bytes, given the exceptional writer he is, Adam is responsible for testing hundreds of programs and games per month, evaluate their features and quality and write a review about them. His wide experience also allows him to write program and game guides for the same website. These guides help the users learn how to install and use new programs. Adam also writes several games and software related articles per month at the same site, providing useful and interesting information to the readers of all around the world.

While having this experience and job position, Adam has also been an avid gamer from a young age, playing all sort of games, from nearly all genres.
David Gracia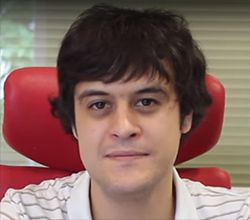 Programmer, video game developer and computer game enthusiast. After training as a software engineer, and starting his career with Ibermática's technical support team, David spent a large part of his professional life at CCC, the leading company for distance learning courses in Spain. There, he held the post of course tutor, delivering Webmaster, Visual Basic, and Android programming courses. He also led a number of projects developing websites and Win 32 applications for the same company.

As a video game enthusiast, David decided to embark on a new career path as a games programmer and developer. One particular highlight is his participation at the 2013 edition of the Global Game Jam where he was awarded first prize for a game that was developed in 48 hours.

Also in 2013, he founded the Crystalizer Games platform in order to expand his professional development in the world of video games. The platform is dedicated to developing video games and visual novels, and counts on the participation of numerous programmers, artists, scriptwriters and musicians. They currently have 3 novels in development that are set to come out shortly on different devices.