PHASE 1 - Nominee Submissions

Finished

PHASE 2 - Voting Period

Finished

PHASE 3 - Winners Announced

Finished
The Daily WTF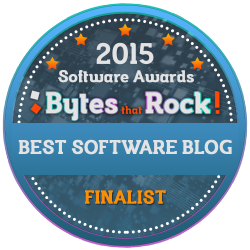 Why?
Although the articles all seem to stick quite rigidly to the programming or coding theme some of them are written in a very story book kind of way which is a pleasure to read.

A really well designed and thought out blog with plenty of color and interesting content to keep you amused and occupied.

Many developers will find lots of relatable and enjoyable stories here.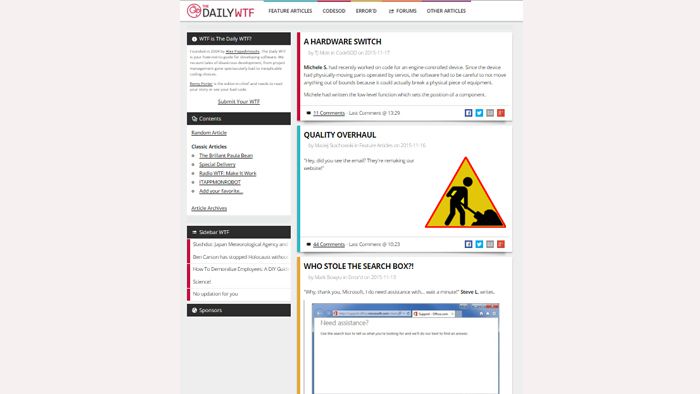 About The Daily WTF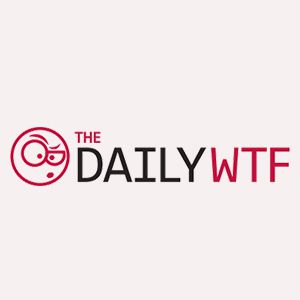 Website: http://thedailywtf.com
The Daily WTF definitely has a very interesting title and it is full of great content, the blog posts are written in an amusing way and there are many amusing articles on there.

The design of the blog is really nice, colorful and inviting and the articles are organized in a way that is very easy to navigate.

It has an extensive forum section with a thriving and involved community and all of the feature writers are very capable and engaging in their articles.