PHASE 1 - Nominee Submissions

Finished

PHASE 2 - Voting Period

Finished

PHASE 3 - Winners Announced

Finished
Adam Warski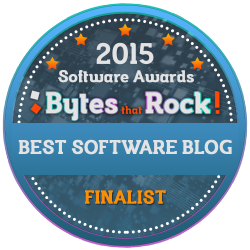 Why?
With details on all the latest software, programs and updates for both MAC and Windows this is a very informative and useful blog for software professionals and those who take an interest in new software releases and how to get the most out of them.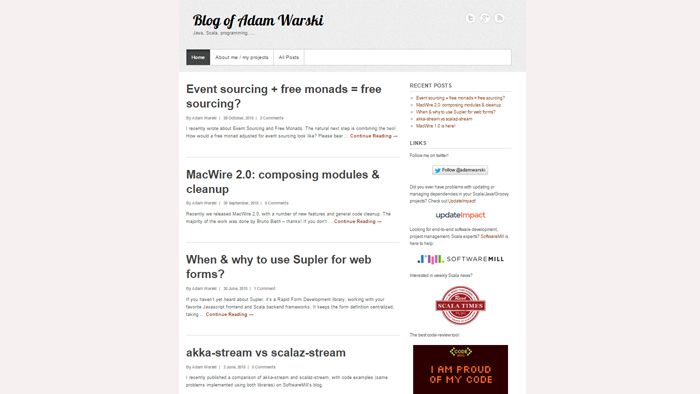 About Adam Warski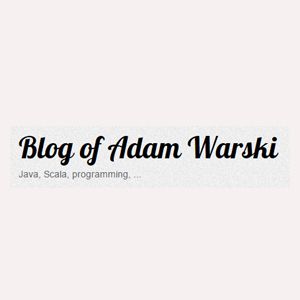 Website: http://www.warski.org
Adam Warski is a blog with lots of useful information it has a focus on the latest software releases and OS updates, he is the founder of a company called SoftwareMill and he has helped create software for many open source projects.
The articles in the blog are very helpful and clearly written giving lots of information on the latest software and many articles about how to troubleshoot or improve programs.
The articles have for the most part a brief description of the programs that they speak of and what they are used for making them very easy to understand and straight forward.